Do you know that there are 850,000 people with dementia in the UK?
What is Dementia?
Dementia is an umbrella term used to describe a range of conditions. An individual with dementia might have various cognitive symptoms and problems such as:
Daily Memory: difficulty of remembering events, loved one and the hobbies the elderly individual used to enjoy.
Concentrating: difficulties in problem solving or difficulties in making decisions.
Language Problems: difficulties in starting or maintaining a conversation or forgetting how to converse.
Orientation Problems: confusions and losing track of time/date.
The symptoms mentioned above are only a fraction of the symptoms. Alongside, the individual living with dementia might experience mood swings, they may become easily frustrated, irritable, anxious or upset.
We have written an informational guide on Dementia for Alzheimer's Awareness Month last year; it is on our website.
What is a Memory Walk?
The Memory Walk for Alzheimer's Society is truly an uplifting experience – Jenny C Mayor (Community & Partnerships Manager)
A Memory Walk (organised yearly by Alzheimer's Society) is a serious of sponsored walks to raise money and join the fight to defeat dementia as a family member, a loved one or a friend. You can take part in the Memory Walk wherever you like whether it is when you're going on your daily walk or whether you'd like to dedicate a special day to walk in your favourite park, it is up to you.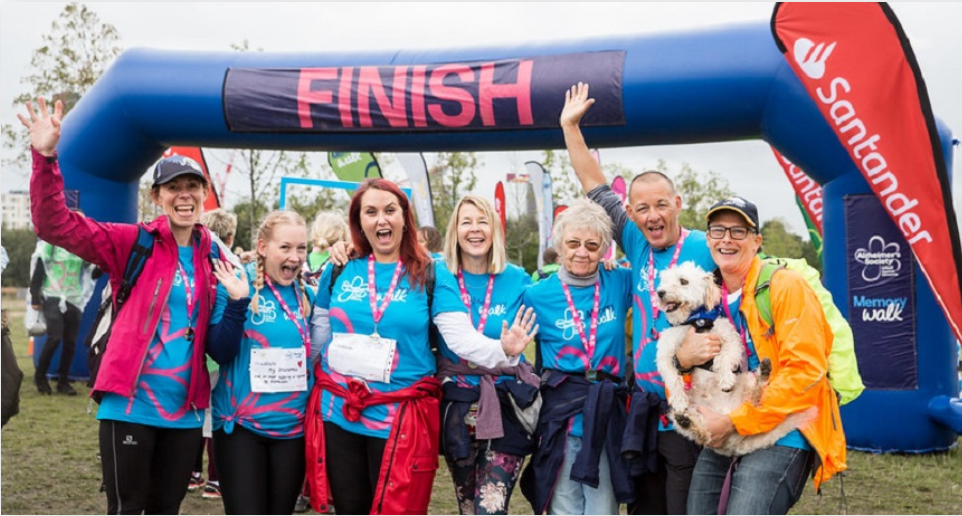 Our Memory Walk
We at Visiting Angels joined Alzheimer Society's fight to defeat Dementia by taking part in their annual Memory Walk fundraising event. Our colleagues, Jenny Mayor (Community Manager) & Uzma Razak (Recruitment Executive) walked from Ravenscourt Park to Gunnersbury Park. They raised over £300 to donate to Alzheimer's Society to help those diagnosed with dementia.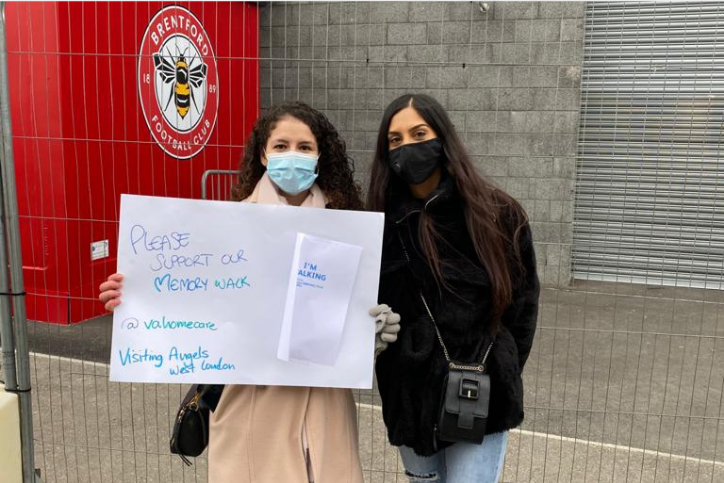 DID YOU KNOW: Individuals who have been diagnosed with dementia can still live well and did you know that we are dementia friends?
As dementia friends, supporting families and individuals who have been diagnosed with dementia is our mission. A person can still live well with dementia with the right care and support.
At Visiting Angels, it is our job to help your loved one to stay safe and independent at home. We can support with medication, errands and ensure everything at home is running smoothly. We can support you and your family as little or as much as you need us.