Did you know that the elderly are extremely vulnerable to loneliness and social isolation and these can have a serious impact on their health?
If you have noticed that an older relative feels lonely, this blog can help.
According to research conducted by Age UK , there are 1.4 million lonely elderly individuals in the UK and in a pandemic such as Covid-19, loneliness in the elderly is said to be a national crisis.
We at Visiting Angels have written an informative blog about to help your elderly relative fight loneliness. Click HERE to read.
What is telephone friendship?
Befriending calls or having a telephone friendship is another alternative way used to help the elderly fight loneliness. Having someone to talk to on the phone on a regular basis can make a huge difference to anyone's day.
This is why we at Visiting Angels are offering free telephone friendship services for anyone over the age of 70.
If you know a senior in the community who is feeling lonely or is missing the happiness of having a regular conversation with someone over the phone, they can talk to us, from the comfort of their own home.
Whether they would like to speak to someone once a week or once a month, we are here to help. All they need is their own landline or mobile phone and to be able to hear and be understood correctly over the phone.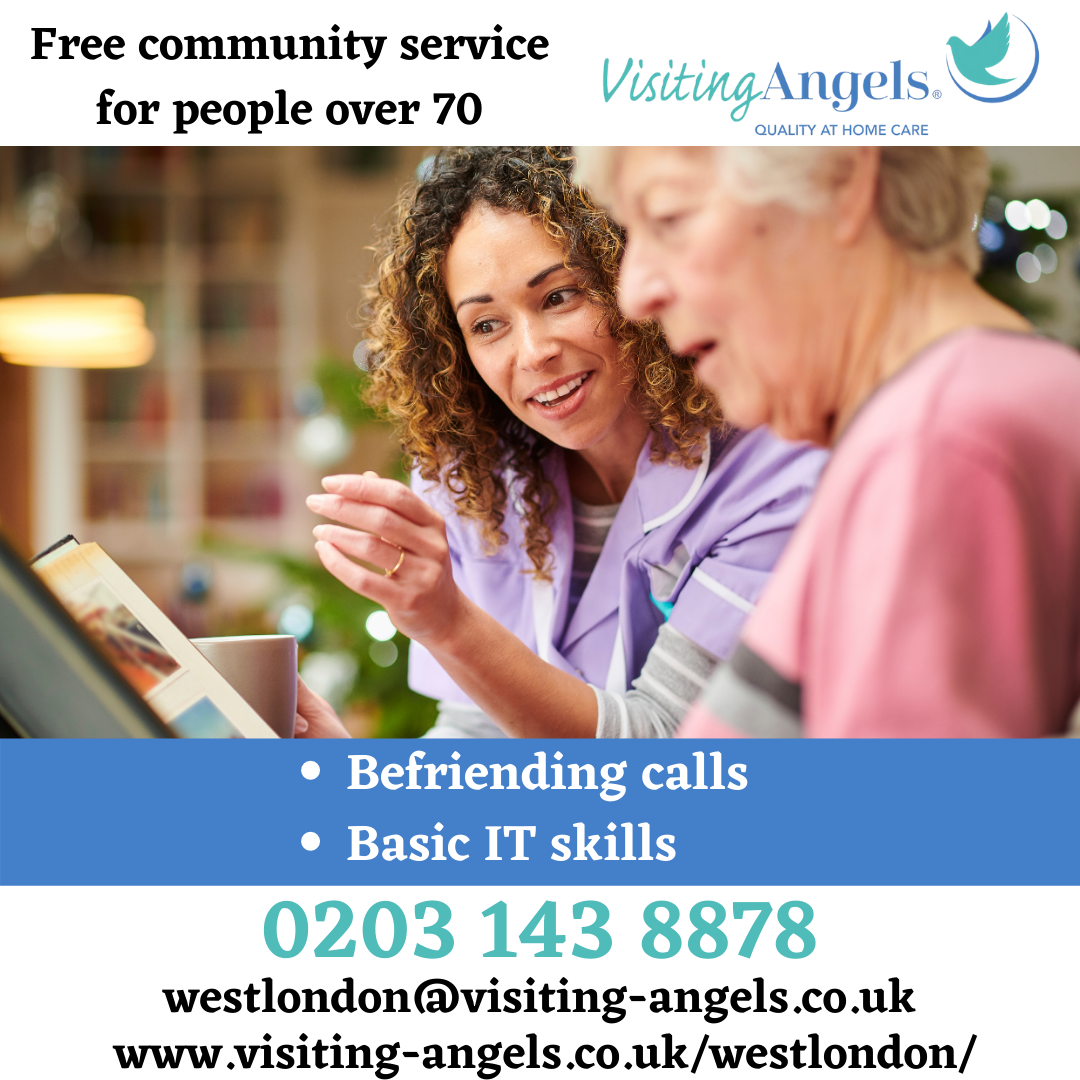 Who are Visiting Angels?
Visiting Angels has been at the forefront of providing high quality & compassionate home care to families across the world for over 20 years. Our network of home care franchises is highly dedicated to providing families and loved ones with the best possible in- home experience. Our commitment to you is simple: we will help you or your loved one continue to live happily and independently at home and we will help you find a sense of security and peace of mind.
Your care needs are personal to us. At Visiting Angels, we set the bar extremely high as we believe that people who need care should feel confident and independent whilst making a decision. It is important to us to ensure that the care you receive from Visiting Angels is consistently tailored, flexible and adaptable to your personal needs and preferences.