Types Of Cancer Care At Home
Coming to terms with a serious condition such as cancer can be one of the toughest things an individual can face in life. Dealing with cancer alone should never be an option, you should always have some support; whether it is support from a caring family member, an organisation such as Macmillan or Cancer Research, local district nurses, local hospices or you can have a conversation with a member of our team.
In this blog we will discuss the options that we can offer. Many individuals choose home care over any other alternatives so that individuals diagnosed with cancer can stay in the comfort of their own home with their loved ones.
Palliative Care  – At an emotionally difficult time, palliative care could be essential to remaining calm and comfortable. Did you know that our caregivers are fully trained to deal with more complex care needs such as end of life and palliative care? Our Visiting Angels Academy training includes how to recognise non verbal symptoms of pain and how to support you with medication. We focus all our efforts on helping you to feel more comfortable and independent at home with your family. During the initial care assessment, we listen to your needs and wishes and we take the time to understand you and your situation so that we can support your emotional and spiritual needs well.
Help At Home Care – Whether is it helping with meal preparation, light housekeeping (cleaning, dusting, hoovering), feeding your pets, watering your plants or any admin related tasks; we can help. We also help with running errands for you including grocery shopping and assisting with appointments. Our caregivers can help you to stay active (link to blog with limited mobility) by supporting you to go for a walk or help with physiotherapy exercises at home. Help at home care will ease some pressure so that you can focus on your health and your family.
Overnight Care – We can offer waking or sleeping care, our caregivers can give you reassurance and support with medication, bathroom visits, basic companionship and more complex needs.
Live In Care – We can offer around the clock support, 24/7 to ensure that you are safe and that you have the support that you need. We truly believe that quality care focuses on the needs of individuals and because we are all different; care cannot be standardized or rushed.
Personal Care – A trained carer will offer discreet and professional personal care in a way that is suitable and most comfortable for you. Our carers can help you before, during or after any cancer treatment including chemotherapy or radiotherapy. We can help you with person hygiene such as assistance with having a bath, a shower and going to the bathroom.
What Are The Benefits Of Cancer Home Care
The biggest benefit for any cancer patient is the ability to receive care in the comfort of their own home whilst having their family around them. With the right care provider, you will receive a care plan that's matched to your needs which will allow you to remain independent in the comfort of your own home.
Live in and overnight care means that your loved ones do not need to worry about your safety, we will put all out efforts to look after you in the best way possible. A live-in carer will take care of your everyday tasks/errands and will talk to you when you need some company. Our trained carers can help you with medication, meal preparation to suit your dietary requirements, keep your house clean and tidy and support you and your family emotionally along the way.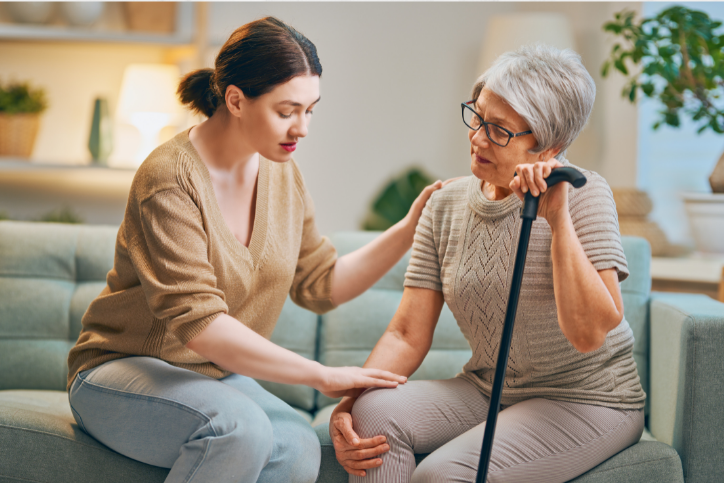 Want to talk about care?
We know talking about care is not at easy conversation to have, especially for families. Our compassionate and caring team are there to make this conversation easier for you.
Get in touch to talk through your needs and arrange a free home care visit: