Home Care Northamptonshire
Welcome to Visiting Angels. We are delighted to offer a premier homecare service to people living in Northamptonshire, such as elderly care, respite care and more.
For care at your home, Visiting Angels Northamptonshire covers the towns and surrounding villages of Northampton, Wellingborough, Rushden, Irthlingborough, Towcester and Daventry. Most of Northants is covered apart from the North East of the county. Postcode areas covered are all locations within NN1 through to NN12 and NN29.
Our goal is to provide the best in traditional home help, medication assistance, personal care, and complex home care including palliative care to help people remain living in their own home. We are able to provide these care services with our bespoke carers who are trained experts in the field. We know that home is where the heart is, and along with all these services our amazing carers will also provide personalised companionship.
Using the proven Visiting Angels recruitment and retention methodology, we ensure that carefully selected home caregivers are fully enabled to give an extremely high standard of homecare that is both compassionate and reliable. This is why we supply the highest standard of home care providers to you and your loved ones – and we are always working to improve wherever we can.
The retention rate for our home care staff is considerably better that the industry standard. This is because our ethos is to ensure that your chosen carer is valued and rewarded so that they remain with you to give you the consistent support that you need and deserve. Our home carers love being part of the Visiting Angels team, which is why they produce the best quality care services for you.
The Visiting Angels team in Northamptonshire look forward to bringing to our community a new standard in home care.
Paul Brooks – Visiting Angels Northamptonshire
"We would like to thank you for your services and for the wonderful care that your team provided to our Mum. Whenever we have the opportunity, we recommend your services."
"I would like to take this opportunity on behalf of the family to extend our heartfelt thanks to you and your organisation for all of the kindness and care that was afforded to our mother."
Paul Brooks – Managing Director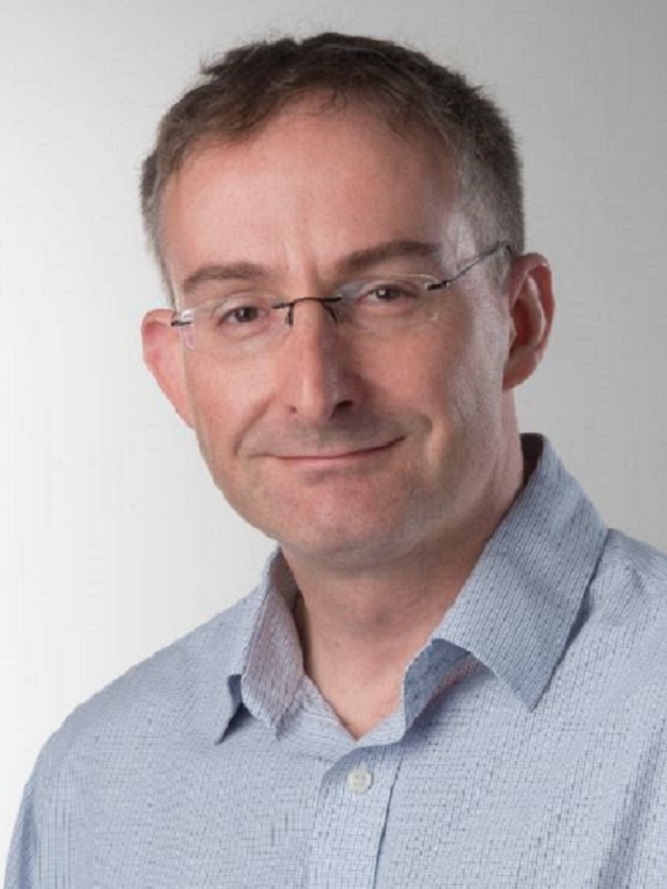 What attracted me to the social care market was the realisation that a fresh approach is needed in the UK where the care staff are properly rewarded for the amazing work that they do, because without valuing and most importantly retaining them, the care that you want will ultimately fall short of what you deserve.
My experience that led me to this conclusion was when my 82-year-old mum started encountering difficulties with her mobility and needed daily care. In a 4-week period I counted eleven different carers on the invoice! My mum never knew which carer was going to visit, and the lack of consistency ultimately meant that the carers could not really establish the kind of knowledge and relationship that would deliver the level of care that my mum deserved.
This lack of consistency with carers is caused because of one fundamental reason: the carers are not rewarded properly for the amazing work that they do. Visiting Angels stated mission is to address this problem and I have a passion for ensuring that this mission will be achieved.
Jan Smith – Registered Care Manager
I have over 20 years' experience working in the health care sector. During this time, I have worked in various roles in a broad range of specialist care services including hospital settings, supported living environments and care for people in their own home.
Over the years I have become passionate for empowering the client to be at the centre of compassionate care, enabling my clients to be part of developing their care packages. I believe the importance of everyone having as much independence as possible and enabling inclusive decision making is a key element to enable positive and person-centered care.
I support my mother in law, who is now in her 80's to have a fulfilling life and ensure she has all the skills to live in her own home. I know that this is an important part of her life, being in an environment that she loves and the neighbours she knows and trusts around her and I believe that Visiting Angels empowers those that need our support to have this positive and life affirming care.
"Thank for literally being "visiting angels" to dad. Without you his life would not have that magic touch you brought to him. You will be treasured for your work."
"I want to thank you for sending me such a wonderful Angel to help me during my recuperation. I always felt safe and comfortable when she was here."
News
We want to ensure that we are communicating the most [...]