Home Care Northamptonshire
Welcome to Visiting Angels. We are delighted to offer a premier homecare service to people living in Northamptonshire, such as elderly care, respite care and more.
For care at your home, Visiting Angels Northamptonshire covers the towns and surrounding villages of Northampton, Wellingborough, Rushden, Irthlingborough, Towcester and Daventry. Most of Northants is covered apart from the North East of the county. Postcode areas covered are all locations within NN1 through to NN12 and NN29.
Our goal is to provide the best in traditional home help, medication assistance, personal care, and complex home care including palliative care to help people remain living in their own home. We are able to provide these care services with our bespoke carers who are trained experts in the field. We know that home is where the heart is, and along with all these services our amazing carers will also provide personalised companionship.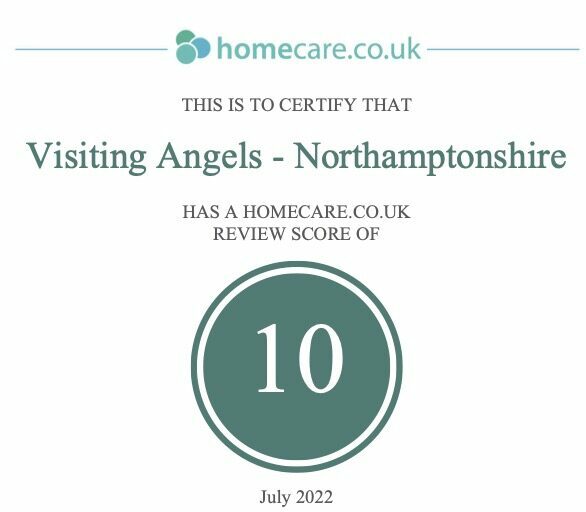 Using the proven Visiting Angels recruitment and retention methodology, we ensure that carefully selected home caregivers are fully enabled to give an extremely high standard of homecare that is both compassionate and reliable. This is why we supply the highest standard of home care providers to you and your loved ones – and we are always working to improve wherever we can.
The retention rate for our home care staff is considerably better that the industry standard. This is because our ethos is to ensure that your chosen carer is valued and rewarded so that they remain with you to give you the consistent support that you need and deserve. Our home carers love being part of the Visiting Angels team, which is why they produce the best quality care services for you.
The Visiting Angels team in Northamptonshire look forward to bringing to our community a new standard in home care.
Clarissa is not like other carers mum has been used to, she is so bubbly and chatty with mum, she is wonderful with her. When I spoke to my mum tonight she was so happy and did not have a care in the world. Its so nice to know that someone so kind and willing to help is looking after my mum. Please ensure you pass on my thanks to her I think she is great! Fantastic service all-round Sarah, you should be very proud of the service you offer!
"We would like to thank you for your services and for the wonderful care that your team provided to our Mum. Whenever we have the opportunity, we recommend your services."
The difference you make to people's lives is priceless. Thank you so much!
"I would like to take this opportunity on behalf of the family to extend our heartfelt thanks to you and your organisation for all of the kindness and care that was afforded to our mother."
Sarah Hamblin– Managing Director
I have lived and worked in Northamptonshire for almost 20 years and love being part of the local community and church in and around Wollaston.
I have always been passionate about any aspect relating to medical and social care, having initially gone to University to study Medicine. Also I was brought with an amazing  sister who was born with severe cerebral palsy whom I helped to care for during our adolescence. After medical school I changed career to teaching maths and science which worked better for my own growing family. I have brought up five fantastic children who are all now doing well in their lives.
When I was in my early thirties I had a passion to start a business based upon serving and supporting those who require practical, emotional and social help to enable them to lead full lives. At that time I had a young family of my own and played it safe, staying with a teaching career. During this time frame I worked at a mental health provider for ten years, St Andrew's Healthcare, which I loved; supporting adolescents with mental health and special needs.
During the pandemic the need for high quality care was highlighted for us as a family. My elder sister, who is severely disabled physically, lives independently with 24/7 care. We have had some difficult times with unreliable carers, with those who have been dishonest and with those who just have not received the training they need in order to do a great job caring for her in her own home. For that reason, and now that my children have grown and left home, I am in a position to follow my passion to care for those wanting additional support. I have chosen to work with the Visiting Angels family because Visiting Angels truly cares for their staff and puts them at the heart of everything they do. This leads to the retention of excellent carers who, in turn, provide exemplary, consistent continuity of care.
We look forward to hearing from you and, if we are the right fit for you, supporting you or your loved one.
Daniela Paulin–  Interim Registered Care Manager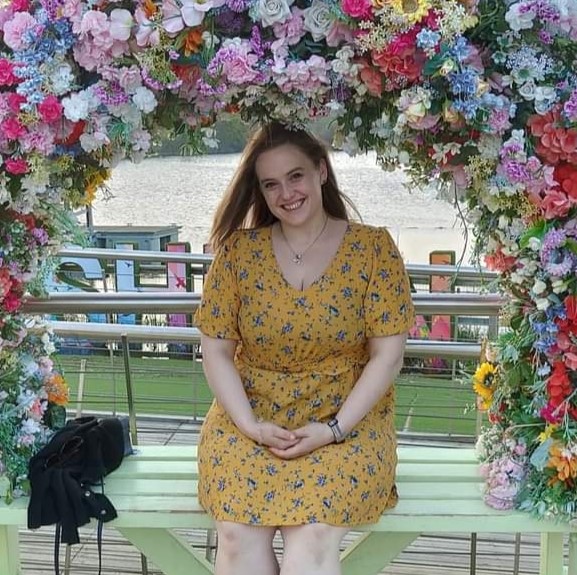 I have over 10 years experience working in the care sector.  During this time, I have worked with  a variety of different clients including mental health, autism, learning disabilities, complex needs, dementia and elderly care with a variety of different diagnoses.  I have also worked in a variety of different care settings including secure units, supported living environments, care homes, residential settings as well as supporting people within their own homes
Whilst working in the care industry, I have become passionate about empowering others to maintain as much independence as possible, placing the individual at the centre of everything I do.  I believe that by placing the people we support at the centre, it enables us to deliver high quality care around the  support needs of the individual, enabling them to feel valued and maintain their dignity.
I joined visiting angels because they are carer centric, value their staff and are a values driven organisation.  Family, relationships, reacting swiftly to the individual and family needs and freedom are core to the work that Visiting Angels do and these values closely align to my own.
"Thank for literally being "visiting angels" to dad. Without you his life would not have that magic touch you brought to him. You will be treasured for your work."
"I want to thank you for sending me such a wonderful Angel to help me during my recuperation. I always felt safe and comfortable when she was here."
News
Over the past month we have been recruiting lots of [...]
Public Health England has reported "high but not unprecedented levels" [...]
The BBC has publicised a recent report on Loneliness completed [...]