Quality Home Care services in Burton & Derby
Welcome to Visiting Angels Burton & Derby, your premier source for high-quality personalized home care and elder care services. Our team of talented and highly trained Visiting Angels is dedicated to providing the best in-home care and elder care experience possible to our community.
We offer a range of personalized care services:
Companion care
Medication assistance
Personal care
Alzheimer's and Dementia care
Traditional home care, Specifically tailored for the elderly.
Our team also provides complex home care services, including specialist dementia, Alzheimer's, and palliative care, to ensure that all of our elderly clients' needs are met.
At Visiting Angels Burton & Derby, we believe that everyone has the right to remain in their own home and receive the highest levels of in-home care and elder care. That's why we work closely with our elderly clients to develop a care plan that meets all of their needs and addresses any concerns.
We also give you the option to choose your own care giver, ensuring that you receive the consistency and continuity of care you deserve. Our care givers are at the centre of our business, and we continually invest in their skills, development, and well-being to provide exceptional elder care and in-home care services.
Our team serves Burton-on-Trent, Stretton, Rolleston-on-Dove, Tutbury, Tatenhill, Alrewas, South Derbyshire including Swadlincote, Etwall, Findern, Repton, Newton Solney, Bretby, Derby, Allestree, Quarndon, Mickleover, Littleover, Chellaston and surrounding areas. Contact us today to discuss your in-home care and elder care needs.
The team at Visiting Angels Burton & Derby look forward to delivering our premier home care experience to your loved ones.
Andrew Lofts – Visiting Angels Burton & Derby
Visiting Angels Burton & Derby
Offices 1 & 2,
Ground Floor,
George Hodges,
82 Horninglow Street,
Burton on Trent,
DE14 1PN
We're pleased everything went well this morning – Mum seems very happy. We've spoken with Dad and he seems very pleased with how things went too. Many thanks for all your help.
Visiting Angels Burton & Derby is a fantastic company employing the loveliest, most caring people you could imagine. My late husband was one of their clients for the last two and a half years with two carers coming in four times a day.

They were so gentle to him and understood his needs and his ways and often came up with ideas on how to improve his way of life. Not only did they consider his needs, but they also did everything in power to help me to also have a good life and would occasionally step in to give him his lunch so that i could enjoy  a rare day out with my friends to give me a break . I shall miss seeing these lovely ladies.
I feel much at ease  with having carers in. My family now feels they can go on their holiday in September and trust that I will be well looked after. The family are extremely grateful and said every single carer they've had have gone above and beyond to help me.
Chloe has been helping me daily and has taken on board all my routines and requests and se does everything I like and in the way I like them. She goes above and beyond every visit, she is truly an Angel.
Andrew & Helen Lofts : Proud owners of Visiting Angels Burton & Derby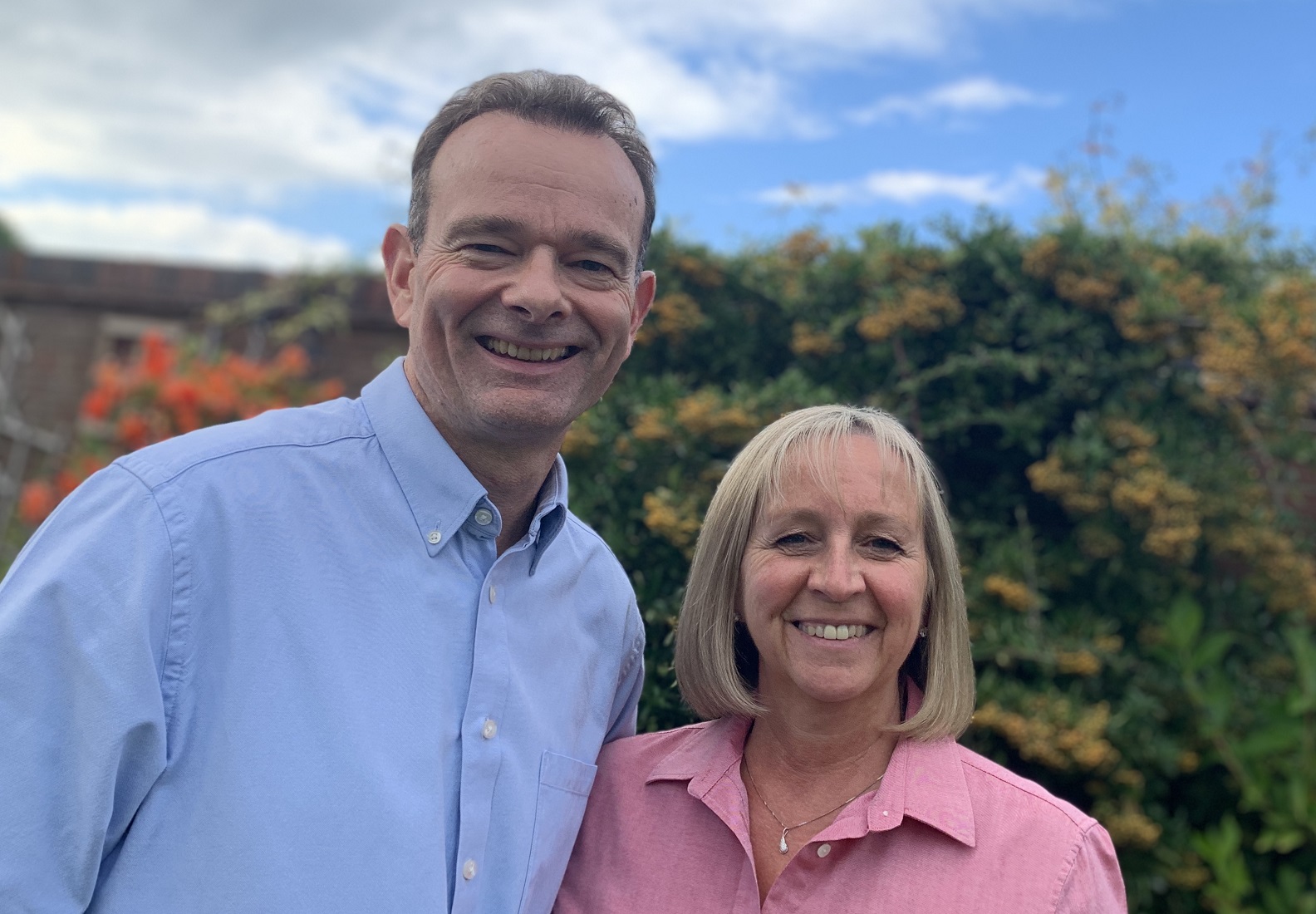 We have been a team for almost 38 years and have lived in our community all our married life. With our two children now grown and independent we are excited to be running Visiting Angels Burton & Derby together. Andrew has spent much of his career travelling the world supported by Helen holding the fort at home ensuring a grounded family life. The ethos of Visiting Angels is centred around family, relationships and supporting care givers, so this feels like a perfect match to our own family values.
Together we bring a wealth of experience from several sectors, including customer experience, hotel management, operational excellence and building and leading diverse and multi-cultural teams. Our mission is to use this experience to deliver exceptional homecare with our team of dedicated, highly trained and valued Angels.
Ashleigh Smith – Registered Manager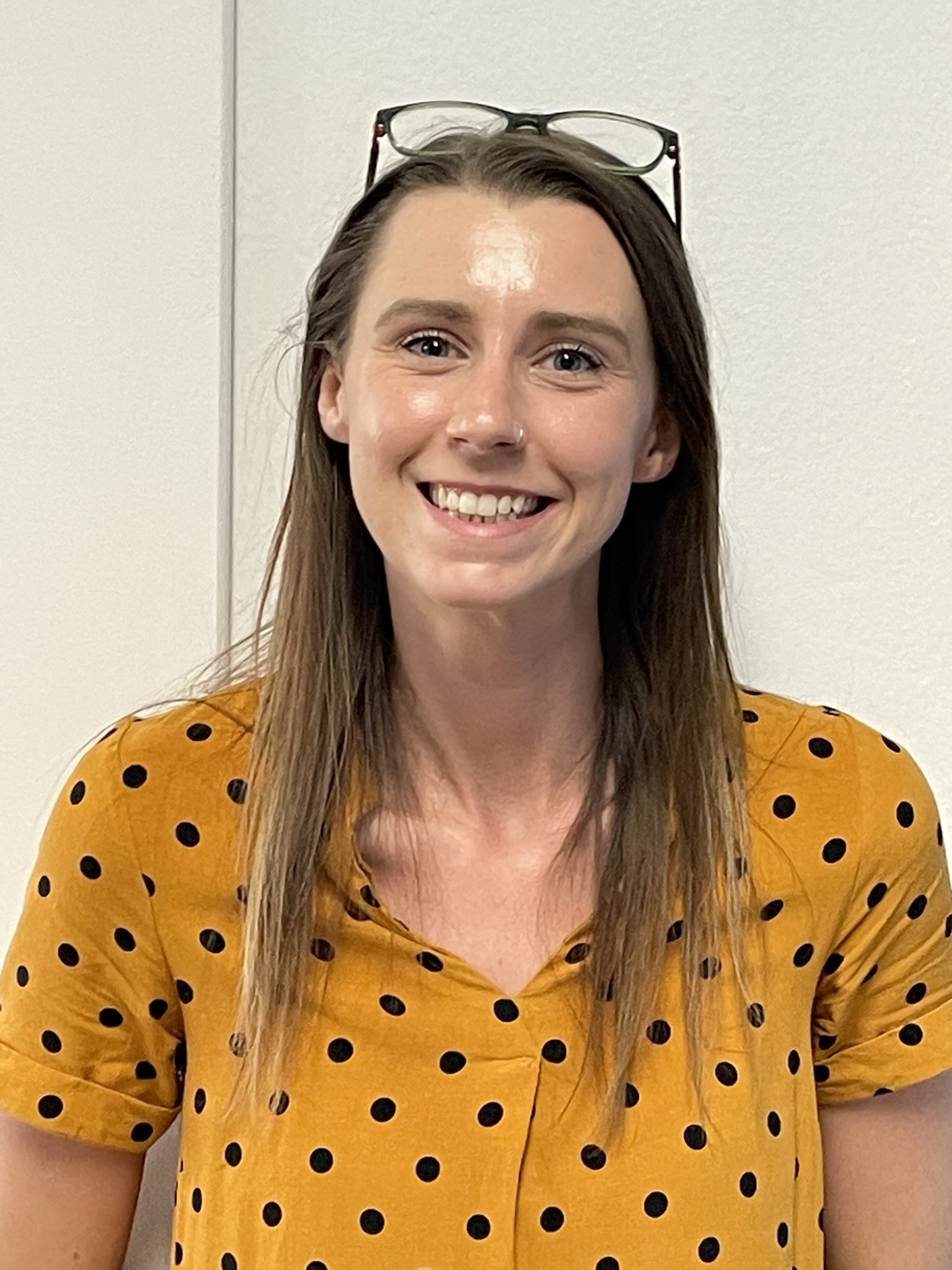 Hi, I'm Ashleigh! I started my career in care over 11 years ago and have never looked back. I have experienced highs and lows in this sector but this has made me the person I am today. I always strive to go above and beyond and I'm not afraid to admit I am a bit of a perfectionist. I want to empower our angels to be the best they can be and deliver excellent quality of care and support. I use my knowledge, experience and abilities to train and maintain staff by promoting carer centricity along with exceptional support and maintaining high standards. My ongoing aim is to support our angels to grow their wings brighter and stronger whilst supporting them to deliver all round person-centred care. Care is not just a job, it's a journey! A journey we want to help our angels to grow in and feel satisfaction for the work and support they give to our amazing clients
Audrey Bailey – Care Team Leader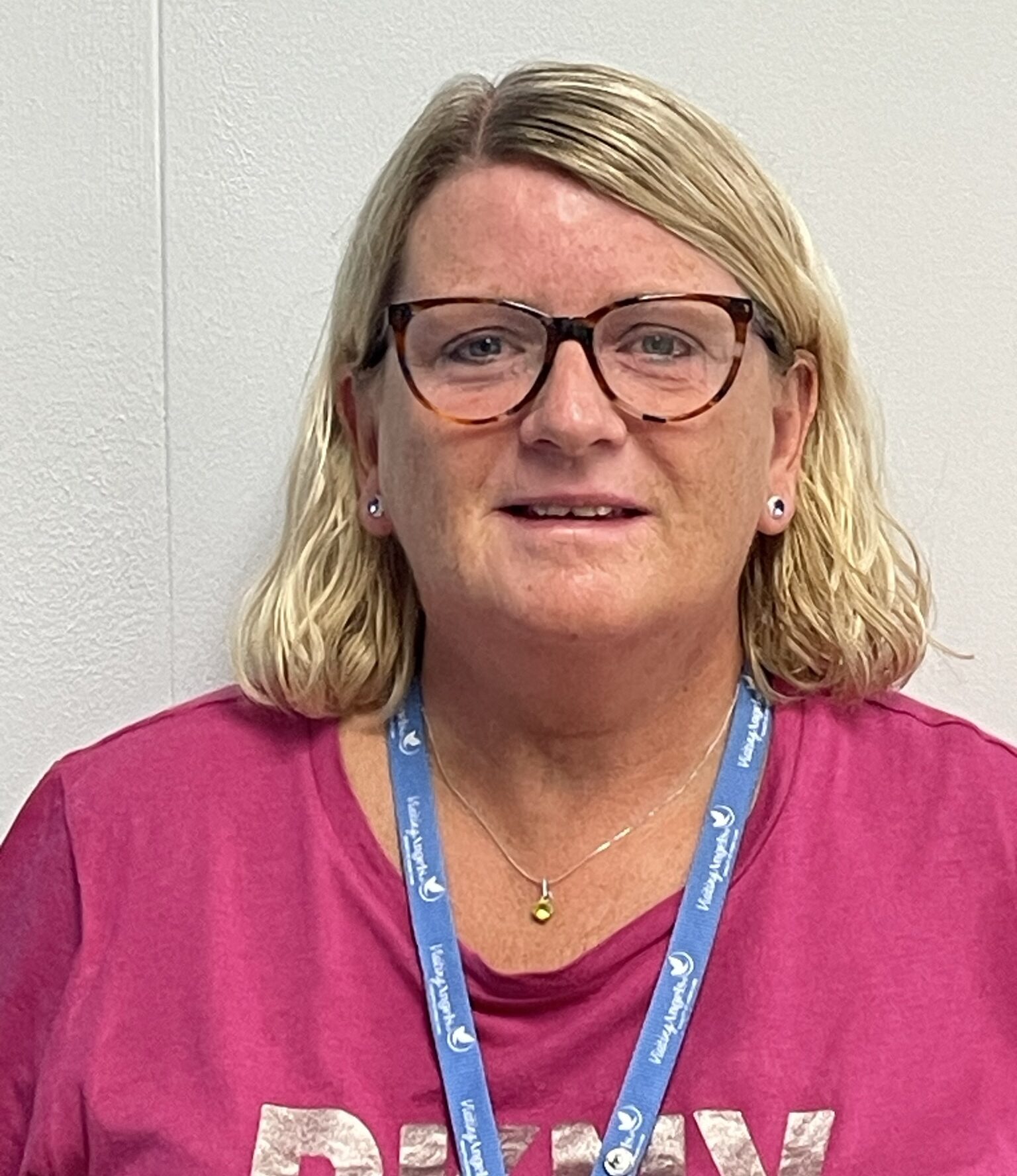 I have been in the Health & Social Care industry for 25+ years, beginning in a Nursing Home as a second job while saving to get married. I went on to work in the community for a Domiciliary Care company where I thoroughly enjoyed the opportunity to deliver quality care to clients in their own home. I have been a Care Co-ordinator for two Domiciliary Care companies where I was able to ensure clients and carers were matched appropriately. For the past 12 years I have been in the NHS, firstly in the community Palliative Care Team where I was given the privilege of caring for patients in their own homes until they passed away. This showed me that in care, compassion and consideration to others extends to family and carers as well as the patient approaching end of life. I moved into our local NHS hospital in 2018 and worked across many departments including wards, theatres, and imaging. I have been welcomed by everyone at Visiting Angels in such a supportive way and look forward to what the future holds, playing my part in the continued delivery of care to our clients.
Lucie Tomlinson – Care Team Lead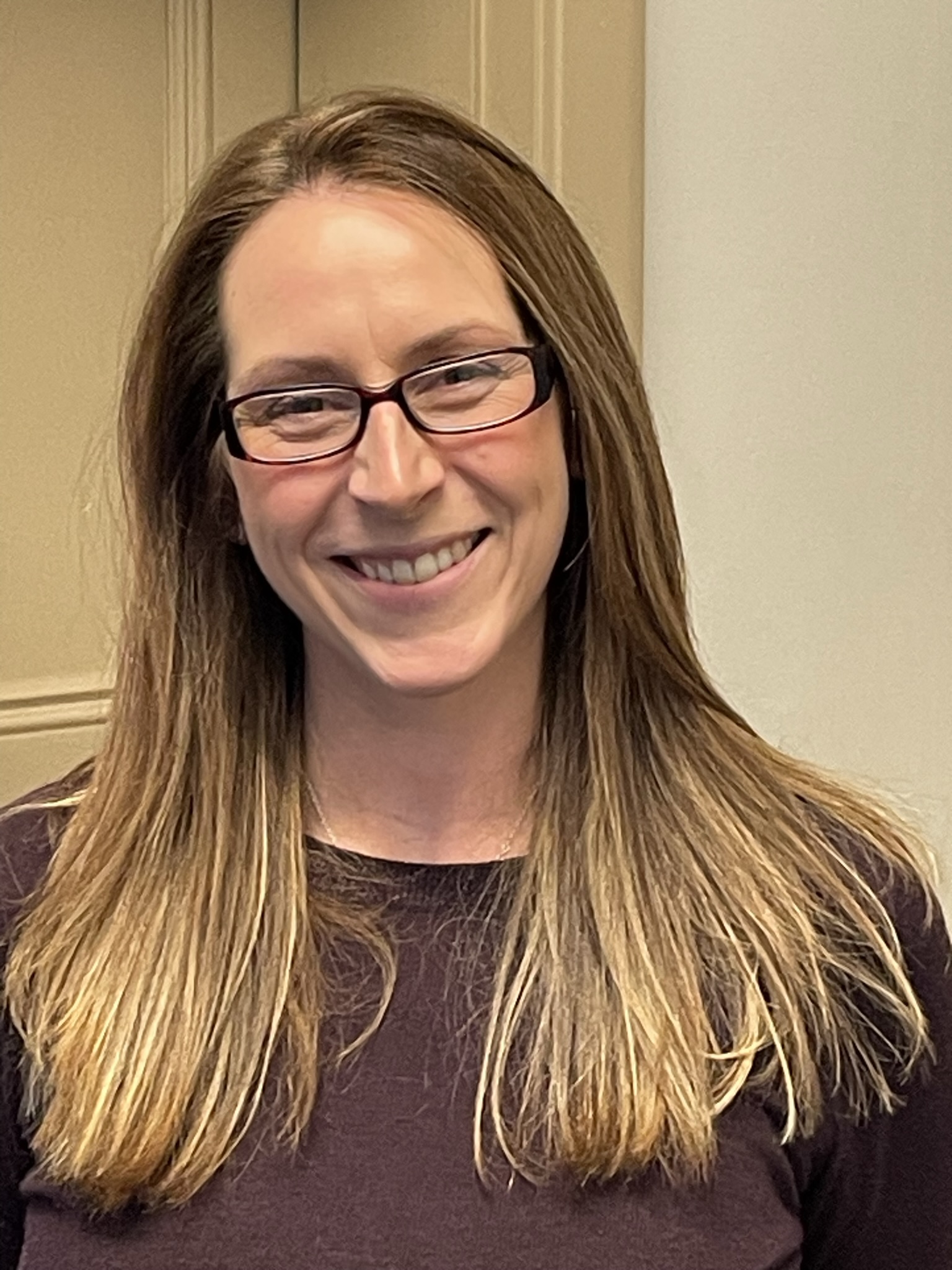 I began working in the care sector at the age of 17, while studying Child Care at College, I started working part time in a Nursing Home close to where I live. I stayed for a few years alongside my studies, and when I qualified, I started working in a children's nursery, and eventually became Room Leader for the baby unit.   I started my VA journey as Caregiver during the month of November 2020 the year Visiting Angels opened their doors, and now have worked my way up to being Care Team Leader.  I am currently learning my new role and I hope to gain more experience along the way. I enjoy aiding people and maintaining their independence in their own homes all whilst delivering the best possible care.
Barney – Wellbeing Monitor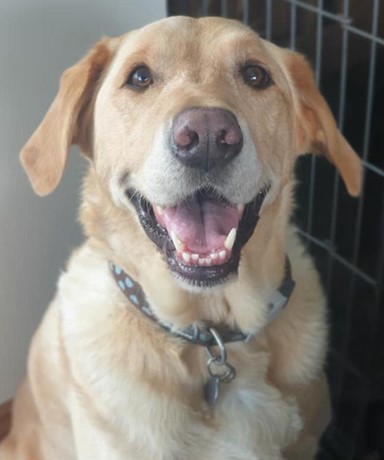 Meet Barney our family dog. He has such a great outlook on life because every day is the best day of his life. No matter how we are feeling we are met every single day by a happy, loving Barney.
We know the wellbeing of our clients is crucial. We hope that this is how our clients feel every time one of our amazing Angels steps into their home.
"Thank for literally being "visiting angels" to dad. Without you his life would not have that magic touch you brought to him. You will be treasured for your work."
"I want to thank you for sending me such a wonderful Angel to help me during my recuperation. I always felt safe and comfortable when she was here."
News
BBC News Midlands featured Visiting Angels East Staffordshire in their [...]
In the first of our blogs we asked 3 questions [...]
Attention all families and their loved ones in Derby and [...]
How should I choose a home care company, like Visiting [...]
Career progression in the field of care is an [...]
Are you or a loved one in need of [...]