Welcome to Visiting Angels East Staffordshire. We look forward to providing you, our community, with a premier home care experience.
We provide high quality personalised care comprising of companion care, medication assistance, traditional home care and personal care to complex home care services including specialist Dementia, Alzheimer's and palliative care across the region.
We believe it is a fundamental right to remain in your own home and expect the highest levels of home care to support independent living. We realise it can be difficult for a person to accept the need for personal care and the affect it may have on their independence. However, our experienced team work with you to develop a care plan which meets all your needs and addresses any concerns.
In addition, we give you the choice to choose your care giver to match your needs as well as your interests, thus assuring you consistency and continuity of care giver.
We believe that our care givers are at the centre of our business and as such continually invest in their skills, development and well-being. Our care giver focus, retains our carers and allows us to spend more time with our clients and provide the exceptional home care experience possible, not rushed, but taking the time to develop a relationship and making sure we deliver on our promise of supporting independent living .
Our talented and highly trained Visiting Angels are available to support your needs in Lichfield, Burton-on-Trent and South Derbyshire including Etwall, Findern, Repton, Newton Solney, Bretby, Stretton, Rolleston-on-Dove, Tutbury, Tatenhill, Abbots Bromley, Alrewas, Swadlincote and surrounding areas, please call us to discuss your needs.
The team at Visiting Angels East Staffordshire look forward to delivering our premier home care experience to your loved ones,
Andrew Lofts – Visiting Angels East Staffordshire
Visiting Angels East Staffordshire
Offices 1 & 2,
Ground Floor,
George Hodges,
82 Horninglow Street,
Burton on Trent,
DE14 1PN
01283 319 400
"Mum gets more help and company and a lot of the general day to day duties are all taken care of. My sister and I are sooo grateful for your help and understanding."
"I would like to take this opportunity on behalf of the family to extend our heartfelt thanks to you and your organisation for all of the kindness and care that was afforded to our mother."
"We would like to thank you for your services and for the wonderful care that your team provided to our Mum. Whenever we have the opportunity, we recommend your services."
"I couldn't think of anybody more suited to oversee the care of my Mum. You have only been looking after her for a couple of weeks and you have already made everything so much easier."
"Excellent care and respect being given to my Mother. Respect given to myself and my Husband. Reassurance given to my Mother when needed. Would recommend Visiting Angels to my friends and family. Care given in a professional and friendly way. We could not ask for anything more."
Andrew & Helen Lofts : Proud owners of Visiting Angels East Staffordshire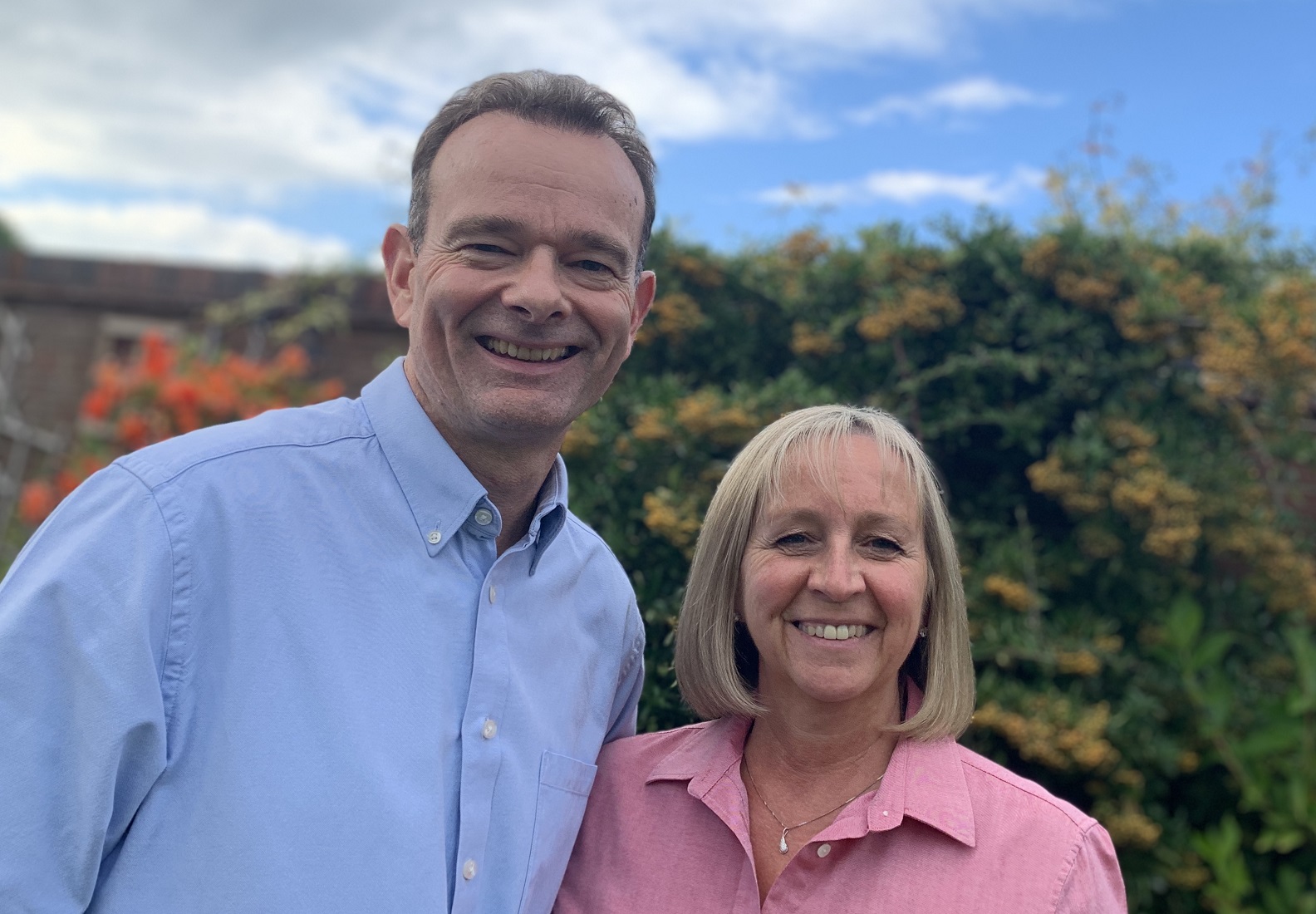 We have been a team for almost 38 years and have lived in our community all our married life. With our two children now grown and independent we are excited to be running Visiting Angels East Staffordshire together.  Andrew has spent much of his career travelling the world supported by Helen holding the fort at home ensuring a grounded family life.  The ethos of Visiting Angels is centred around family, relationships and supporting care givers, so this feels like a perfect match to our own family values.
Together we bring a wealth of experience from differing sectors, including customer experience, hotel management, operational excellence and building and leading diverse and multi-cultural teams.  Our mission is to use this experience to deliver exceptional homecare with our team of dedicated, highly trained and valued Angels.
Arnna Alley – Registered Care Manager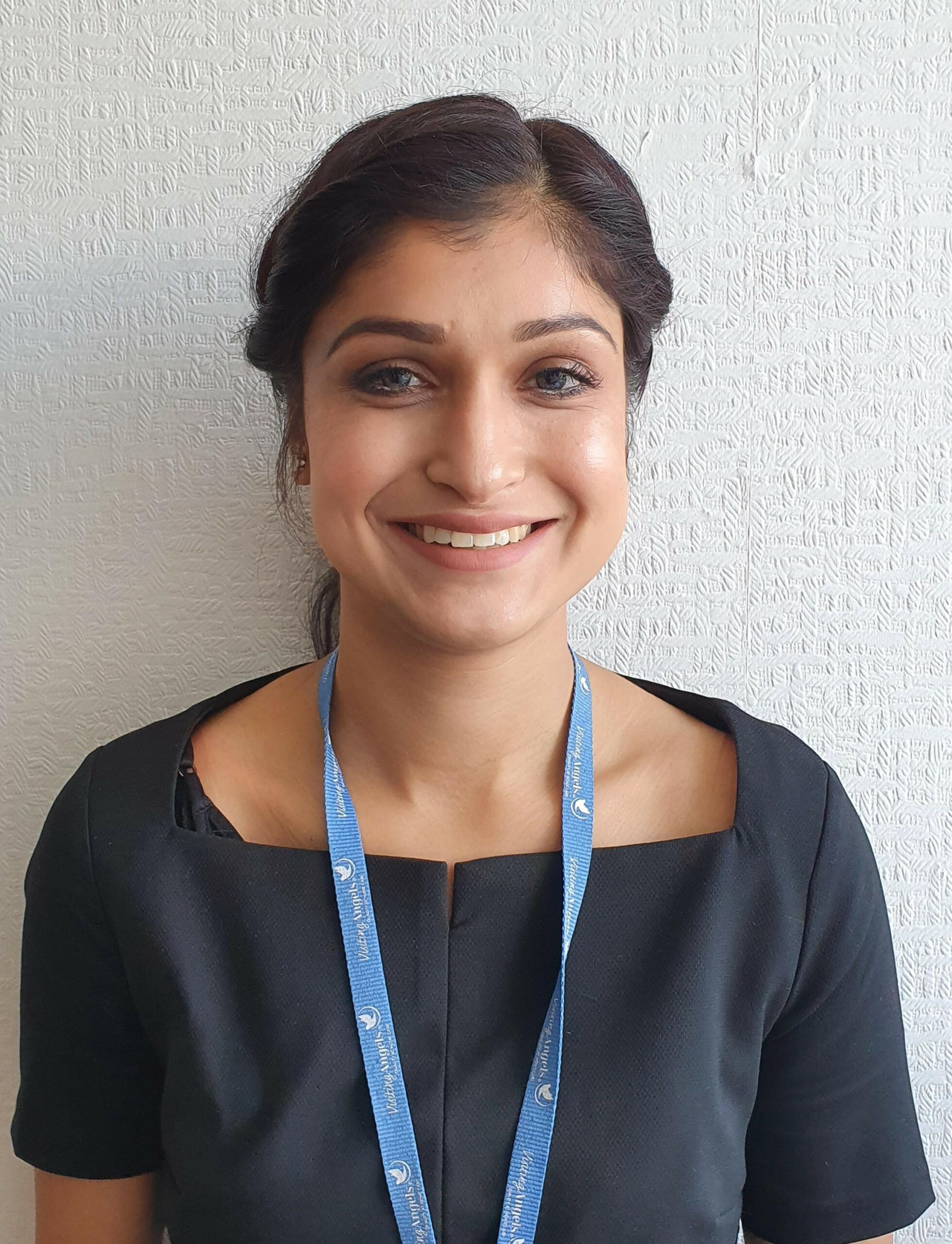 My journey in care started around 9 years ago when I was faced with the unimaginable decision to have carers to provide care for my Daughter who had complex care needs. Our experience of care at home was a difficult one, with carers turning up extremely late or not at all. I felt that when I raised concerns with the care agency that they did not care. This led to me cancelling the care provider and carrying out the care tasks myself. It was this very situation that attracted me to take up work within the care sector as I wanted to make a difference to how care was delivered and did not want anyone else to experience what we had.
Working in the care industry has helped me to define what high quality care should involve and how caregivers should be treated. More often than not, I felt helpless to carers concerns regarding poor pay and incentives and this would lead to poor staff retention which would affect the continuity of care that was being delivered. It would lead to agency staff being employed who knew nothing about the individuals they were caring for and mistakes would occur.
My mission is to be able to empower my carers to value themselves as individuals, value the work they do and to be recognised for the brilliant work that they do. I want to be able to make that change to care that I have been pushing for, for many years. I want to be able to provide a consistent, caring and safe service to the individuals we are caring for. It is with a great pleasure to be working for Visiting Angels East Staffordshire and to have such a supportive team around me that recognises that caring for their staff means they are caring for their Clients.
Barney – Wellbeing Monitor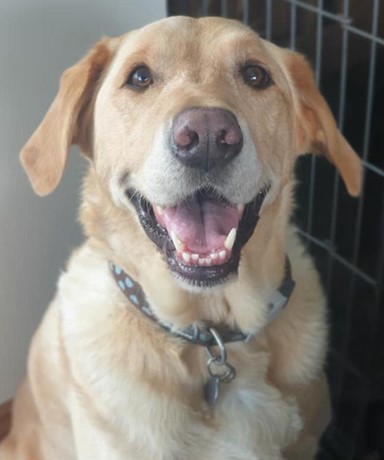 Meet Barney our family dog. He has such a great outlook on life because every day is the best day of his life.  No matter how we are feeling we are met every single day by a happy, loving Barney.
We know the wellbeing of our clients is crucial. We hope that this is how our clients feel every time one of our amazing Angels steps into their home.
.
"I want to thank you for sending me such a wonderful Angel to help me during my recuperation. I always felt safe and comfortable when she was here."
"Thank for literally being "visiting angels" to dad. Without you his life would not have that magic touch you brought to him. You will be treasured for your work."
News
The BBC has publicised a recent report on Loneliness completed [...]