Coronavirus (COVID-19) Information
Visiting Angels are continuing to deliver vital care and support in the community throughout Covid-19. However, we understand that Covid-19 is a major concern for our clients and their families. We always have robust infection control measures in place, and with the additional infection control training we have provided, you can be assured we work to meticulous standards of hygiene. Our high staff retention means our care teams are consistent which gives the best possible protection from infection. Because the same caregiver comes each week, even in the uncertainty of the current situation, there will always be the comfort of a familiar face.
Home Care Woking, Guildford and Surrey Heath.
Here at Visiting Angels we pride ourselves in being able to offer excellent support to you or your loved ones, whether that be for companionship, quality home care, personal care and complex services including palliative care, to enable living independently at home.
Why choose Visiting Angels as your Home Care solution?
Our unique approach to managing home care begins with listening to you and your loved ones. We know that purchasing home care is rarely a happy occasion, driven by either an acute health episode, or a slower deterioration in health or mobility, which has prompted a call for support.
Our experienced team give the time to understand your personal story, your circumstances, concerns and needs, we then create a home support care plan completely tailored to you.
We understand that your Community is important so we always try to match you with a care giver who has knowledge and connections to your local community. By doing this, we can support you or your loved ones to be involved as little or as much as you wish in local community activities.
Which types of Home Care do we provide?
At Visiting Angels, we have an extremely well-trained team of Angels who are experienced at providing a range of care and support services including:
Personal Care
Older People Care
Companionship and domestic help
Dementia and Alzheimer's Care
Stroke Care
Live-in Care
Palliative Care
End of Life Care
Respite Care
Our free pre-support assessment will identify all your specific needs and choices, this will allow us to tailor your person-centred support plan to those needs.
Additional specialist training is given where needed so that our care giving Angels know exactly how best to support you, thus providing excellent outcomes and value for money. All this is delivered by your chosen care giver.
What is Choose Your Caregiver?
An essential part of our service is to give you a choice of caregiver matched to your own specific care needs, hobbies, pastimes and interests. We introduce you to our matched Caregiver before home care starts, so that you can get to know them and decide if they are the right fit for you. It is important that long-term relationships are built so that you trust the Angels that you invite into your homes and enjoy being in their company.
Why are we Carer-centric?
We put our Caregivers (Angels) at the heart of everything we do. We encourage and support them to be successful in delivering the care you need, we believe that care cannot be rushed, and that companionship should come as standard. Carers need "time to care".
We recognise the great work our care givers do, and we reward this by offering them, "our Angels" the best pay rates in the industry, time to care, as well as continually developing their knowledge and experience to be able to deliver high quality care.
With over 20 years experience in care and support between us, we have been fortunate to witness first-hand what excellent home care looks like and the positive health and wellbeing difference it makes not only to the recipients of the care, but also their family and friends. The Visiting Angels team in Central Surrey is dedicated to putting our clients and our staff at the centre of our service. Only by doing this can we be confident that the care and support we deliver is the very best it can be with dedicated, chosen staff supporting you.
Where do we provide quality home care?
Our caregivers are available to provide homecare in Guildford, Woking, Old Woking, Chobham, Bagshot, Bisley, Chertsey, Addlestone, Byfleet, Wisley, East Horsley, Normandy, Worplesdon, Pirbright, Mayford, Sutton Green, Knaphill, Sheerwater and the towns and villages around the Woking area.
It is important to our service that our caregivers are local to the people we support. This means that they are already part of the community.
Whether you live in Guildford, Weybridge or Woking you will be offered a choice of caregivers matched to your care needs and to your interests.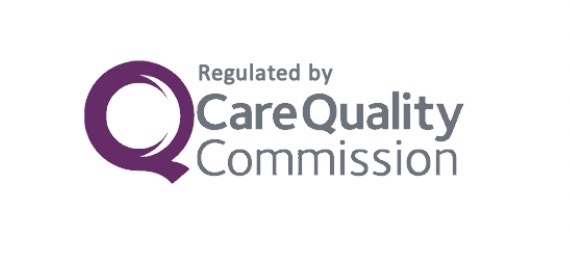 Visiting Angels Central Surrey
Winton House,
Wintonlea,
Monument Way West,
Woking,
GU21 2EN
01483 931934
Visit our Social Media
"I would like to take this opportunity on behalf of the family to extend our heartfelt thanks to you and your organisation for all of the kindness and care that was afforded to our mother."
"We would like to thank you for your services and for the wonderful care that your team provided to our Mum. Whenever we have the opportunity, we recommend your services."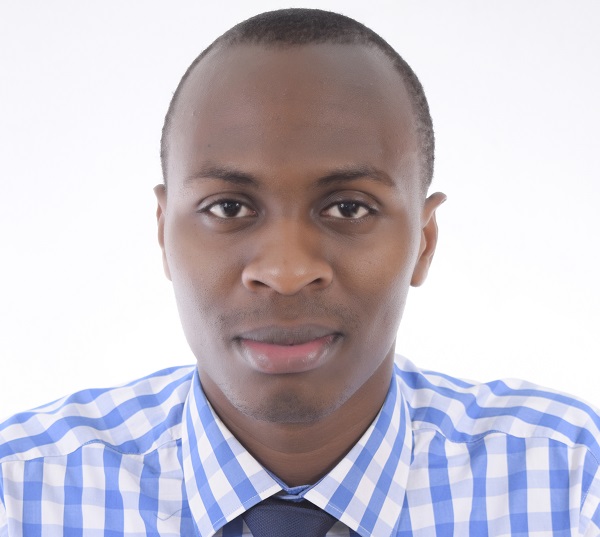 After leaving the corporate world in early 2020, I decided to start volunteering at the British Redcross in the mobility service office and that was where I encountered social care.
Visiting Angels caught my interest as a provider of the highest standard of personalised care and support. The company is built around the tenents of family, relationships, freedom and nimble that guide our angels in delivery of our promise of superior care that will enable you or your loved one to live comfortably and independently in your own home.
Our philosophy of being the employer of choice by 2022 by being carer centric has proven to be successful so far, as we have managed to maintain a high staff retention rate which means that we provide consistent premium homecare.
Marie Riggs – General Manager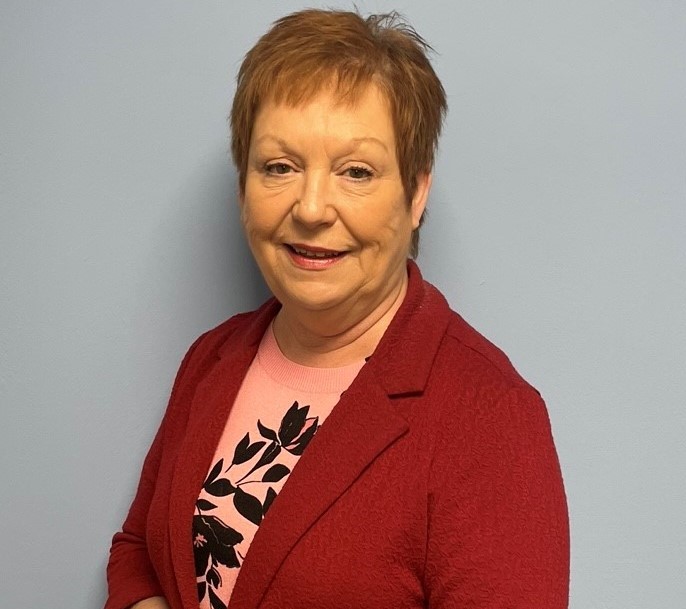 I have worked within the care sector for a great many years, I started as a care worker and then progressed through to Senior Carer, Field Care Supervisor, Manager, Registered Manager and am now proud to be working with Visiting Angels, Central Surrey as General Manager.
Over the years I have seen a variation of standards of care which has made me determined to ensure that everyone gets the quality care and support they deserve, my role gives me the opportunity to expand our services and provide that premium quality care that customers have come to expect from our valued team of care givers, we like to call them Angels.
We know that our Angels are brilliant, caring, professional people doing amazing work. Too often homecare workers are under appreciated but at Visiting Angels we put carers at the centre of our business to make sure they can deliver a truly person-centred premium quality service to you or your loved ones.
One of my personal aspirations has always been to make a difference to people's lives, whenever and wherever I can, and I have been drawn by the genuine emphasis on premium quality care at Visiting Angels and believe in their ethos, values, and culture. I am proud to now be working with Visiting Angels, Central Surrey, and look forward to seeing the company continue to provide the excellent care for which it has already gained a name
Alison Troubridge – Registered Manager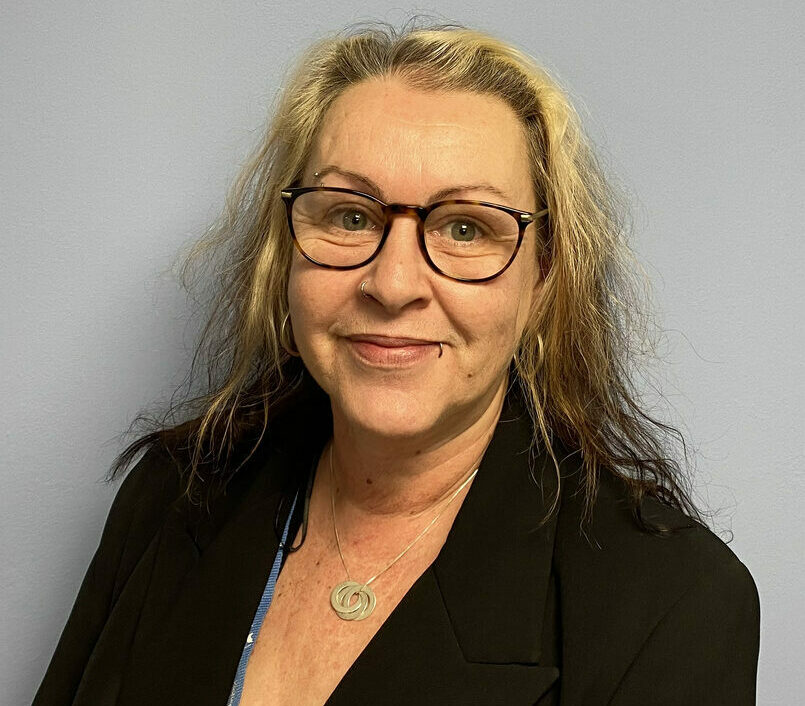 I have 10 years of experience in social care. Starting as a care worker I then progressed to senior care worker before becoming a care coordinator. I am very proud to become part of the team at Visiting Angels as a Registered Manager.
Being passionate about care and having seen over the years the pressure and stress that short visits, poor pay, and no travel time can put on both care workers and providers alike I was drawn to the carer centric values of Visiting Angels. With minimum hourly visits, travel time and constant support from management our Angels are able to provide person–centred care helping people to continue to live at home happily and independently with their friends and family. I am pleased to be a part of a team delivering the standard of care I would want my own family to receive.
"I want to thank you for sending me such a wonderful Angel to help me during my recuperation. I always felt safe and comfortable when she was here."
"Thank for literally being "visiting angels" to dad. Without you his life would not have that magic touch you brought to him. You will be treasured for your work."
News
Every 10th of October the world celebrates World Mental Health [...]