Coronavirus (COVID-19) Information
Visiting Angels are continuing to deliver vital care and support in the community throughout Covid-19. However, we understand that Covid-19 is a major concern for our clients and their families. We always have robust infection control measures in place, and with the additional infection control training we have provided, you can be assured we work to meticulous standards of hygiene. Our high staff retention means our care teams are consistent which gives the best possible protection from infection. Because the same caregiver comes each week, even in the uncertainty of the current situation, there will always be the comfort of a familiar face.
Home Care South Middlesex
Our home care services operate across the South Middlesex area including Twickenham and Whitton, Teddington and Fulwell, Hampton and Hampton Hill, St Margaret's, Sunbury, Ashford, Hanworth, Bedfont, Feltham, Isleworth and Syon, Walton on Thames, Shepperton and Staines.
We operate in the London boroughs of Hounslow, Richmond, and in Surrey's Spelthorne and Elmbridge.
Why choose Visiting Angels as your Home Care solution?
Our unique approach to managing your home care in South Middlesex begins with listening to you. We know that purchasing home care is rarely a happy occasion, driven by either an acute health episode, or a slower deterioration in health or mobility, which has prompted a call for help.
Therefore, our team give the time to understanding your personal story, your circumstances, concerns and needs, we then create a home care plan completely tailored for you, or your elderly loved one.
Home sweet home care
We help you or your loved one remain independent and cared for in the comfort of your own home for as long as possible! With a Visiting Angels tailored home care package, from either a couple of hours per week of respite care, to complete live-in care, our home care services can flex to your needs, and develop over time as you require.
What is Carer-centricity?
This means that we put our Caregivers (Angels) at the heart of everything we do. We set them up for success in delivering the care you need, we believe that care cannot be rushed, and that companionship should come as standard.
Importantly, we also reward our Angels with the best pay rates in the industry, as well as continually developing their capabilities to deliver quality care.
Which types of Home Care do we provide?
At Visiting Angels, we have an extremely experienced team of Caregiving Angels who have been delivering care for many years. We are therefore able to provide a range of care services including:
Personal Care
Older People Care
Companionship and domestic help
Dementia and Alzheimer's Care
Stroke Care
Live-in Care
Palliative Care
End of Life Care
Respite Care
A free pre-support assessment will identify all your specific health needs, such as support with medication & nutrition, and will allow us to tailor your care plan to these needs.
Additional specialist training is given where needed so that our Caregiving Angels know exactly how to best support you, or your elderly loved one, thus providing excellent value for money.
Where do we deliver Home Care in South Middlesex?
We provide a premium home care service across the South Middlesex area including:
Ashford, Egham, Esher, Feltham, Fulwell, Greenford, Halliford, Hampton Hill, Hanwell, Harlington, Harmondsworth, Hayes, Heathrow, Heston, Hillingdon, Hounslow, Isleworth, Laleham, Northolt, Osterley, Shepperton, Staines-Upon-Thames, Southall, Stanwell, St. Margaret's, Sunbury-On-Thames, Syon, Teddington, Twickenham, Uxbridge, Walton-On-Thames, West Molesey, West Drayton, Whitton, West Ealing, Wraysbury and Yeading. We also provide home care to smaller towns and villages around these centres.
Postcodes include:
TW1, TW2, TW3, TW4, TW5, TW6, TW7, TW11, TW12, TW13, TW14, TW15, TW16, TW17, TW18, TW19, UB1, UB2, UB3, UB4, UB5, UB6, UB7, UB8, UB10, UB11, W5, W7, W13, KT12, KT8
We provide local carers (Angels) that live in or near to your community, and we match them to both you and your home care needs through Choose Your Caregiver.
What is Choose Your Caregiver?
An essential part of our service is to give our clients a choice of caregiver matched to their own specific care needs, and to their hobbies, pastimes, and interests. We introduce you to our matched Caregiver before home care starts, so that you can get to know them and decide if they are right for you. It is important for our long-term relationship that our clients trust the Angels that they invite into their homes and enjoy being in their company.
How important is a pre-support assessment?
To provide you or your loved one with outstanding Home Care, we start with an incredibly detailed assessment of who you are, your story, your background, and interests. This means that we quickly get to know your close family and your social network. We also work with other healthcare stakeholders to fully understand your medical history to craft a home care plan tailored to your needs.
This assessment is then provided free and without obligation, so that you can sample the quality of our Home Care service before deciding. After all, choosing the Home Care provider which is right for you, or your loved one is important, and the last thing you need is any pushy salespeople adding unnecessary pressure.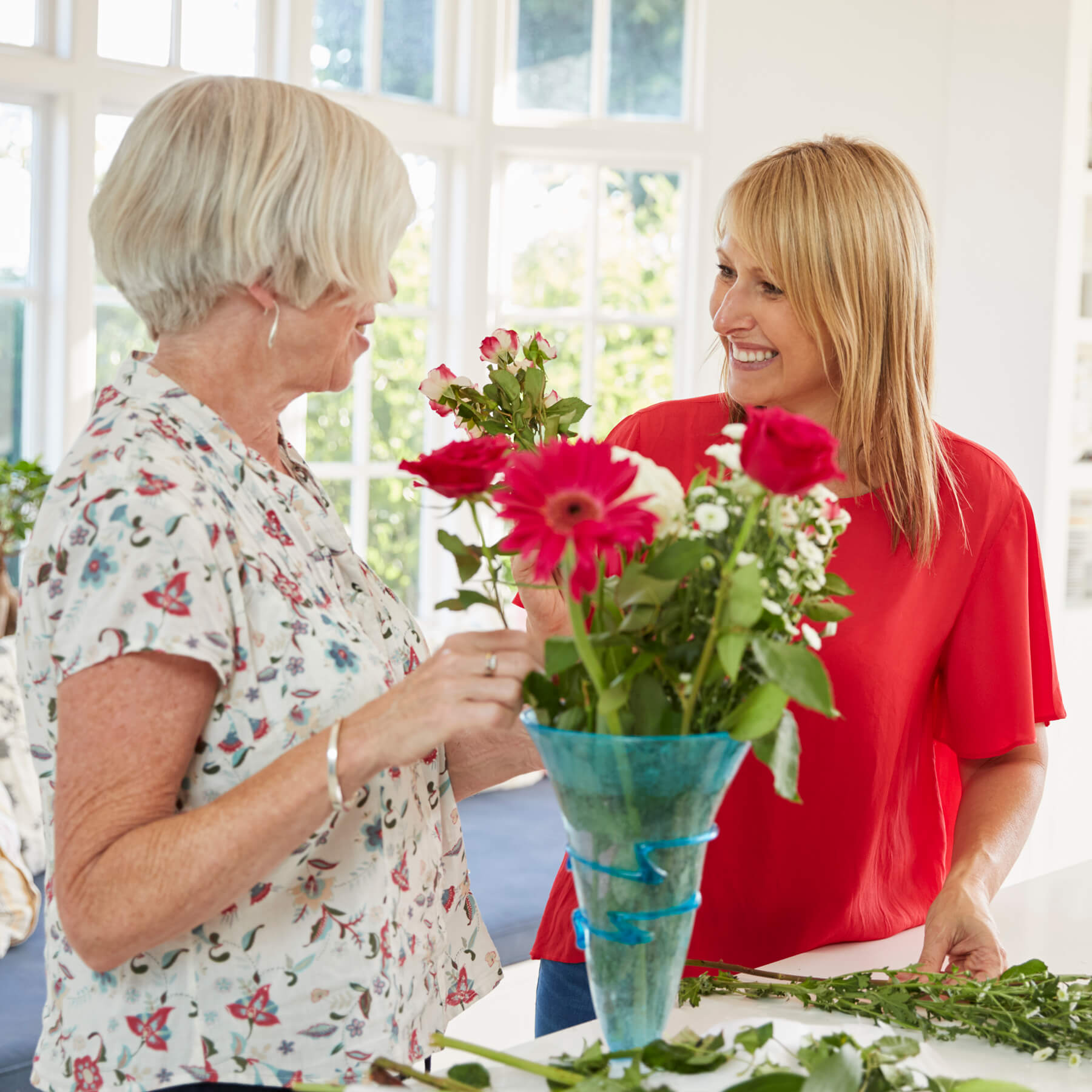 "We would like to thank you for your services and for the wonderful care that your team provided to our Mum. Whenever we have the opportunity, we recommend your services."
"I would like to take this opportunity on behalf of the family to extend our heartfelt thanks to you and your organisation for all of the kindness and care that was afforded to our mother."
Andrew Murray –Managing Director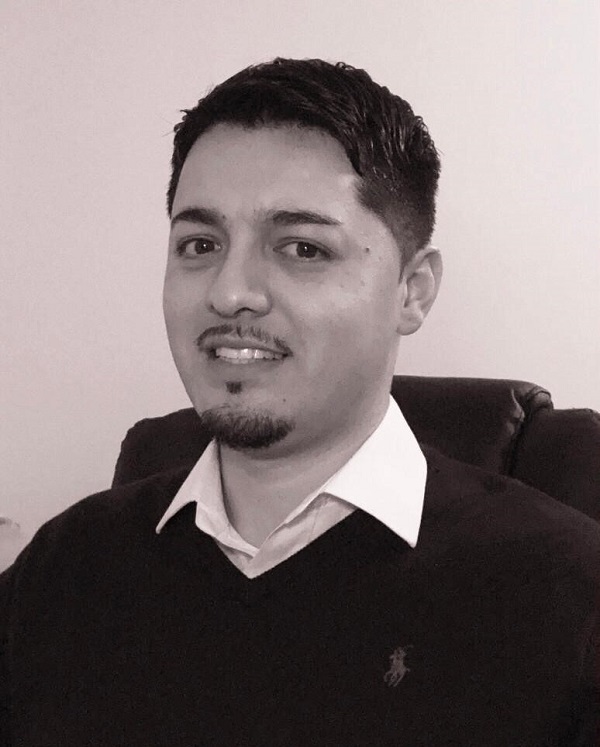 My passion for caring for the elderly started way back when I was 14. I had volunteered at a local nursing home playing the clarinet to the elderly every Sunday. From then, I always had it in my mind that one day I would run a home care service of some kind. Years went by and naturally my career digressed and spanned from working within different industries such as finance, retail and more recently in aviation for a global airline. Whilst I have worked in these industries, the thought never left my mind to go back to care.
Today, I am proud to be running the new South Middlesex branch for Visiting Angels and giving back to my community. With the help of my great carers, we are providing and looking after the elderly and giving them something to look forward to every day.
My late grandmother always said I was destined to work in care and I am so happy I can fulfil this with the help of my supportive team with me.
Paul Murray- Director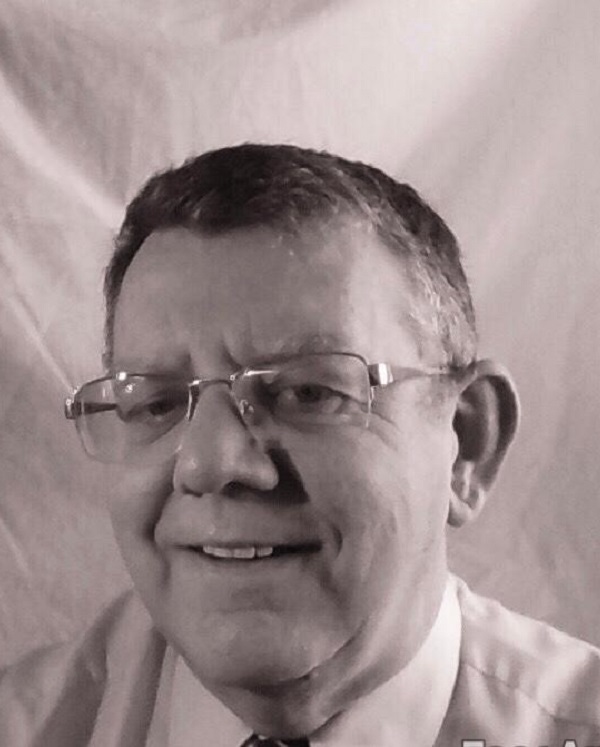 My background has primarily been working in hospital care as a radiographer within radiation oncology.
My extensive experience ranges from clinical, educational and management roles both abroad (Middle East) and within the NHS. The majority of my time was mainly in the West London / South Middlesex area.
Because of this, I have been only too aware of the importance of good quality home care and support in both my professional and family life.
Visiting Angels gives me and my family the opportunity to support caregivers by providing them with better pay and conditions, industry leading training and education. This will enable them to give consistently higher standards of in home quality care to our local community
Lannette Manalo Murray – Director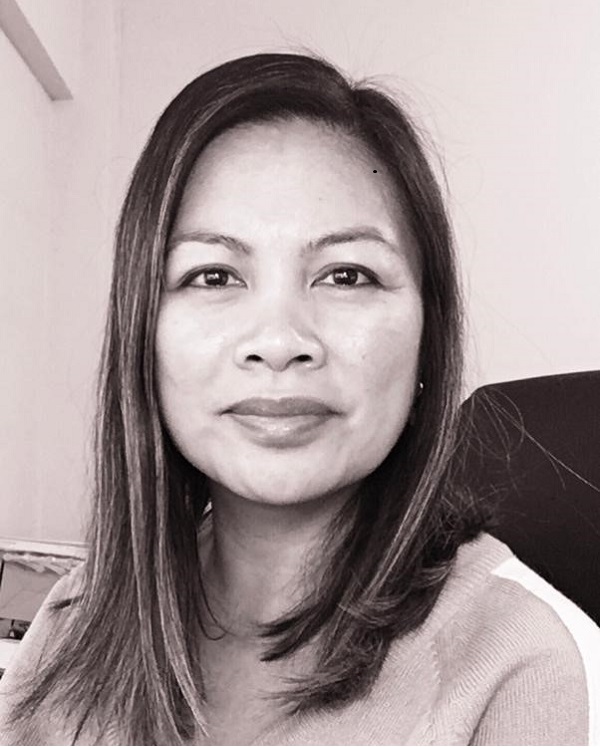 Family means the world to me and caring for my loved ones is just top of the list. Growing up with Filipino roots, values and respect is a natural given. Knowing my family is safe and well is a priority. I am very excited with what Visiting Angels' ethos has to offer. By showcasing a different level of service of care in the home, I hope we too will make you and your family feel at ease with our level of premium care.
My background includes Marketing and Customer Services from many global organisations (Airline, Retail, Electronics to name a few), I am also a Parent Governor at our children's school (Resources Committee, Admissions Chair). I want to be able to use this opportunity to give back to our community with all the experience I've learnt over the years.
I am proud and honoured to be part of the Visiting Angels team bringing to you care for your family within the South Middlesex area.
Ashley Bailey –Registered Manager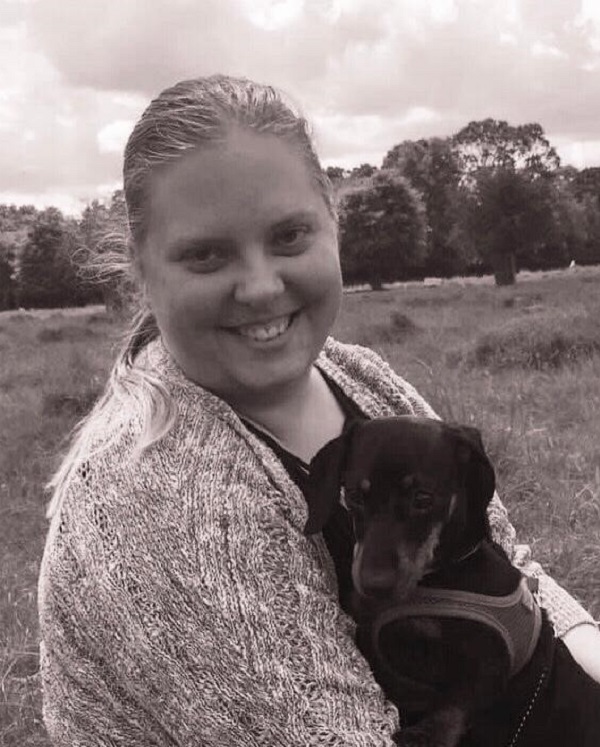 I have been in care since 2012. I started as a home care assistant and worked my way up to a senior carer before becoming a Field Care Supervisor. I then progressed to Training & Compliance Manager, and most recently Deputy Manager.
I believe that all care provided should be person-centred, unrushed, and supportive to our clients. This is something that I know our Angels are good at providing, and enjoy supporting the care givers to ensure that we make a positive impact on our clients lives as well as supporting our local community.
I am very proud to be part of the team at Visiting Angels South Middlesex as a Registered Care Manager. I enjoy making a positive impact and working with everyone.
"Thank for literally being "visiting angels" to dad. Without you his life would not have that magic touch you brought to him. You will be treasured for your work."
"I want to thank you for sending me such a wonderful Angel to help me during my recuperation. I always felt safe and comfortable when she was here."
News
Our Memory Café is hosted by Visiting Angels South Middlesex [...]