Home Care North Surrey
Welcome to Visiting Angels North Surrey. As local residents we are delighted to offer a premier homecare service to people living in our area.
We provide personalised companionship care, traditional home help, medication assistance, personal care, and complex home care including palliative care to help people remain living in their own home. We know that home is where the heart is.
Our carefully selected caregivers are able to support you in many of the KT and SM postcodes including Kingston-upon-Thames, Thames Ditton, Hinchley Wood, New Malden, Worcester Park, Oxshott, Epsom, Ewell, Cheam, Surbiton, Sutton, Esher, Cobham, Claygate and surrounding areas – simply call the office and we will happy to help.
Wherever you live in our area, you will be offered a choice of caregiver matched to your care needs and also to your interests. Treating our caregivers well is important to us as we want the very best caregivers to provide the very best quality care to you and your family.
"I have been blown away by the professionalism, friendly nature and all the carers with Visiting Angels. Nothing seemed too much or too little. May word spread"
"Before using Visiting Angels we were absolutely at rock bottom. The service we have had from Visiting Angels has been exemplary. I cannot believe the difference between the last agency we used and Visiting Angels."
Angels by name, Angels by nature, corny I know but true. After breaking my ankle 10 weeks ago I have been visited by Angels. Always on time, always cheerful, even when I am low and grumpy. Nothing I ask for is too much for them and always done with a smile and kind word.

Although I want to be able to look after myself I don't want to say goodbye to my now friends.
We truly understand elderly care needs, including the support of people experiencing Alzheimer's / dementia and are also able to meet adult care needs for a range of other conditions such as Stroke, Cancer, Parkinson's, Multiple Sclerosis and Motor Neurone Disease.

I have witnessed first-hand how difficult it is for people to accept the need for care and the concerns that they have about the impact on their independence. I have also witnessed how frustrating and damaging it can be when the care falls below the expected standard.

Unrushed and truly person-centred care that puts an individual's needs at the centre of any care plan can be the difference between someone 'living' and 'existing'.

We want to help people live well, not just exist!

Lynn James – Owner and Managing Director
Visiting Angels North Surrey
Coronavirus (COVID-19) Information
Visiting Angels are continuing to deliver vital care and support in the community throughout Covid-19. However, we understand that Covid-19 is a major concern for our clients and their families. We always have robust infection control measures in place, and with the additional infection control training we have provided, you can be assured we work to meticulous standards of hygiene. Our high staff retention means our care teams are consistent which gives the best possible protection from infection. Because the same caregiver comes each week, even in the uncertainty of the current situation, there will always be the comfort of a familiar face.

Visiting Angels North Surrey
Trident Court,
1 Oakcroft Road,
Chessington,
KT9 1BD
0203 143 4007

Lynn and Chris James – Owners and Co-Directors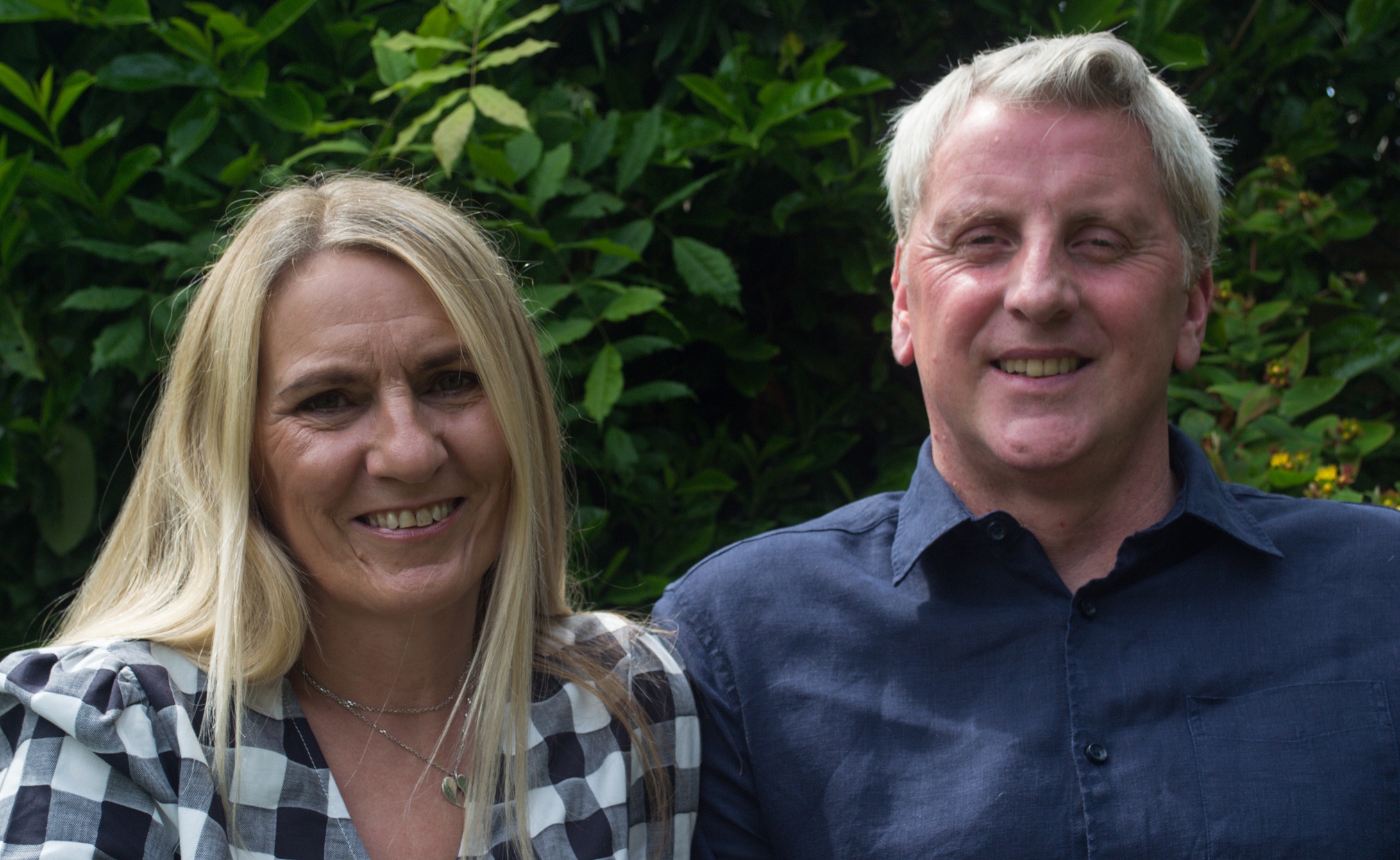 After 25 years of marriage and 3 children we know that we are a great team. We share basic values of honesty and kindness, in addition to working hard and a commitment to always doing our best.
Lynn brings 30 years care experience to the company having worked in a number of environments from an outstanding homecare provider, to specialist NHS hospitals and a national dementia charity.
Chris has worked in the sports betting industry for thirty years and brings much experience of recruitment, mentoring, customer service and business management. He is particularly looking forward to supporting our caregivers to be the best that they can be.
We are looking forward to working together to make a difference to the quality of care that people receive, as well as professionalising and improving the status and working conditions of caregivers.
Lynn James – Registered Manager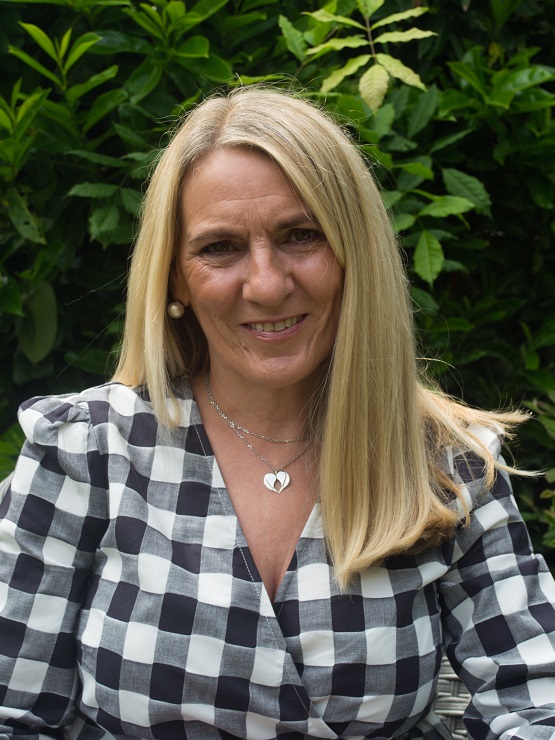 I have 'grown up' working in the care world, starting my career in nursing 30 years ago when I was 19 years old.
I have simply loved working with older people since a chance placement on an Older Peoples Mental Health Ward in 1990, going on to spend the next 30 years developing a special interest and knowledge base of what it is like living with dementia.
As a daughter of an independent 81-year-old, I strongly believe and feel a sense of duty to ensure that our older people are supported to continue to live their life, their way, in the most independent, dignified way possible.
I also want to raise the standard of what 'normal' expected care should look like across the sector, not just within my own business. I also want caregivers to gain increased recognition for the value of the work that they do and promote a sense of purpose and achievement in this workforce.
Daisy – Food Monitor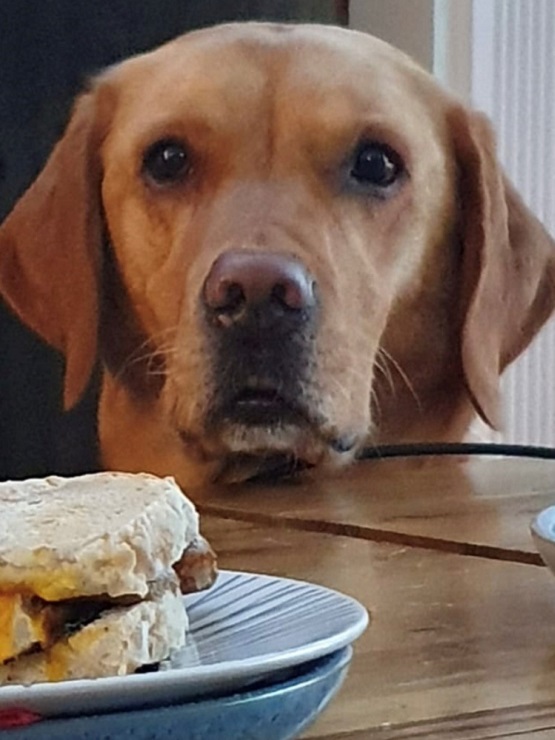 Support with nutrition is an important part of what our Angels do. We prefer to prepare meals from scratch and we often find our clients would like their Angel to eat with them rather than cook for them.
Because food is so important to us we have employed a 'food monitor' to keep an eye on things.
Daisy is an absolute delight and brings her loyalty to the team,  as well as a dedication and focus on monitoring food.
We know that pets often bring significant comfort and support to our clients and our caregivers. We are great dog lovers and recognise the importance of pets, understanding that they are often considered to be part of our client's families.
We look forward to meeting any of our Visiting Angels Family pets.
"Thank for literally being "visiting angels" to dad. Without you his life would not have that magic touch you brought to him. You will be treasured for your work."
"I want to thank you for sending me such a wonderful Angel to help me during my recuperation. I always felt safe and comfortable when she was here."
News
Q: What does good customer experience look like? A: It [...]