Coronavirus (COVID-19) Information
Visiting Angels are continuing to deliver vital care and support in the community throughout Covid-19. However, we understand that Covid-19 is a major concern for our clients and their families. We always have robust infection control measures in place, and with the additional infection control training we have provided, you can be assured we work to meticulous standards of hygiene. Our high staff retention means our care teams are consistent which gives the best possible protection from infection. Because the same caregiver comes each week, even in the uncertainty of the current situation, there will always be the comfort of a familiar face.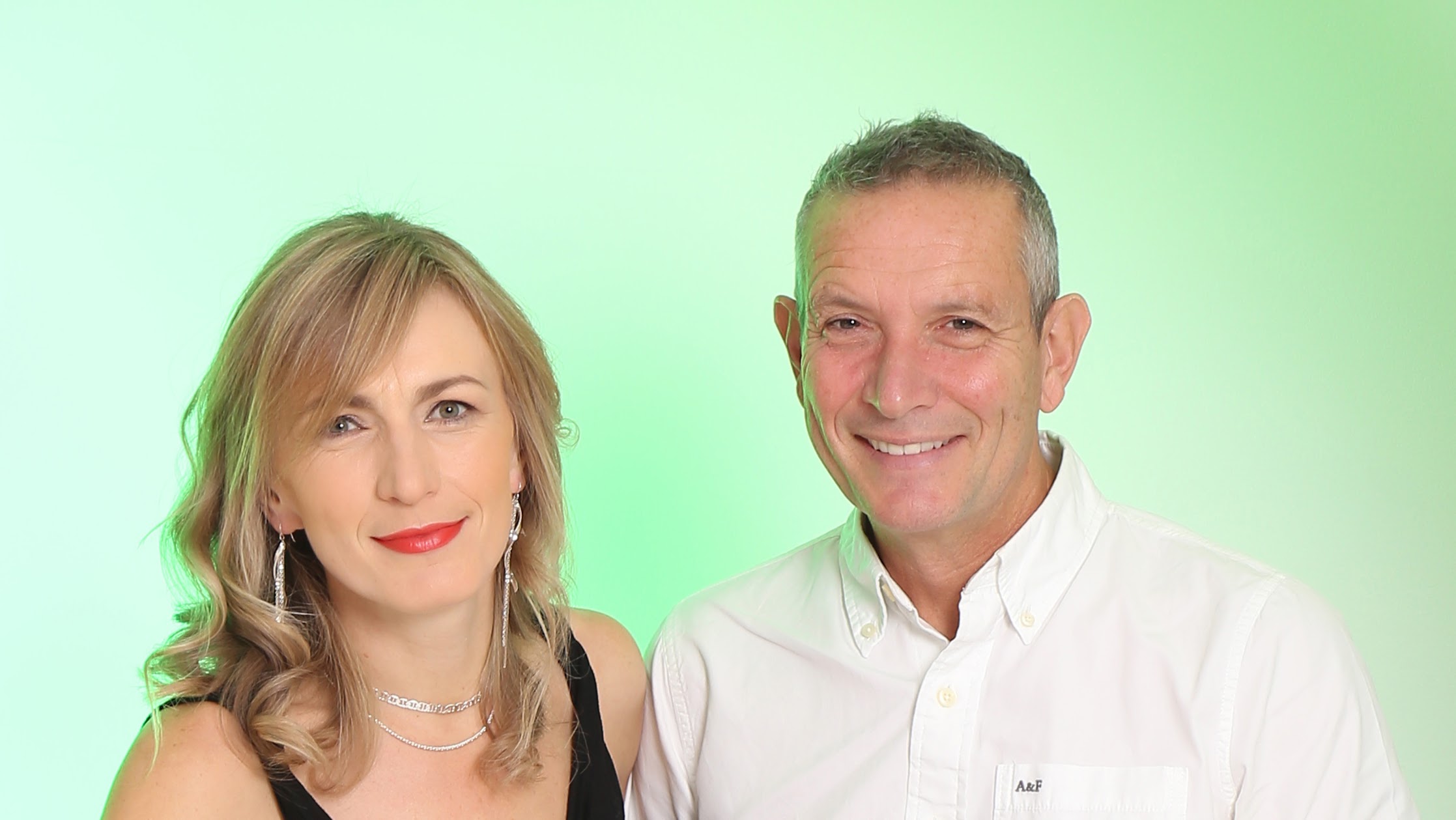 Welcome to our website.
We provide companionship care, traditional home care, medication support, personal homecare, and complex including palliative care to help people remain in their own home for as long as possible. We provide quality care in the home in Bournemouth, Christchurch, Highcliffe, New Milton out to Lymington and up as far as Fordingbridge, Ringwood, and most of the New Forest.
We became a couple 12 years ago having met at work whilst travelling the world as airline cabin crew. Justyna went on to enjoy a career in the NHS as a community carer and Physiotherapist which she continued throughout the pandemic.
I continued to fly around the world as a Customer Service Manager until aviation was badly affected by Covid-19. In 2013 we had our wonderful son Ted who is very active and keeps us fit and worn out as well!
A recent move from Brighton to New Milton, which we find to be a beautiful part of the world, has proved to be a great decision. Bringing Visiting Angels and our passion for care to the local community makes us feel that we have come home!
Thank you for the warm welcome, we truly look forward to meeting and supporting you in any way possible.
Steve and Justyna – Owners                         Visiting Angels East Dorset
Visiting Angels East Dorset
Avonbank Studios,
36 Bridge Street,
Christchurch,
BH23 1EB
01202 133306
Angels by name, Angels by nature, corny I know but true. After breaking my ankle 10 weeks ago I have been visited by Angels. Always on time, always cheerful, even when I am low and grumpy. Nothing I ask for is too much for them and always done with a smile and kind word.

Although I want to be able to look after myself I don't want to say goodbye to my now friends.
"I would like to take this opportunity on behalf of the family to extend our heartfelt thanks to you and your organisation for all of the kindness and care that was afforded to our mother."
"We would like to thank you for your services and for the wonderful care that your team provided to our Mum. Whenever we have the opportunity, we recommend your services."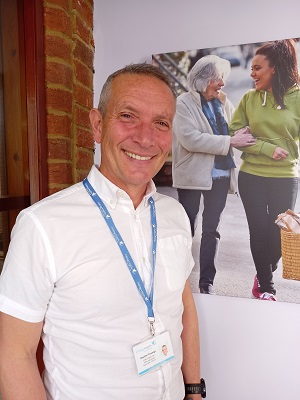 My career in Customer Service, including a management role for a flagship airline sadly ended with redundancy caused by the pandemic! I went from travelling the world, being surrounded by people, to homeschooling my young son Ted. Well, what a privilege that was and I have learnt so much from him! During that time, like many people, I had to re-evaluate my future. My top priority was my elderly mum who lives in Dorset, which is 2 hours from my then home in Brighton. With mum's eyesight deteriorating, her reluctance to move to Brighton or into a care home, I decided to move to be close to her. Then what to do next? I am extremely passionate when it comes to caring for people, it seemed the obvious and exciting choice to start a new venture, so myself and my partner, who was an NHS community Physio at the time, decided to set up Visiting Angels in East Dorset and Hampshire. At Visiting Angels, I am proud to say we are very carer-centric! This means we offer wonderful benefits to our carers 'our angels' over and above any other care provider. The effect is high staff retention and a high standard of carer. It is not easy to become an angel! All of that means that our wonderful clients benefit from consistent quality care from an angel who they actually choose themselves. I am so proud to be part of a company with such a carer-centric ethos, and on top of that my mum remains happy at home, reassured and maintaining her independence!
Justyna Pokorska – Joint MD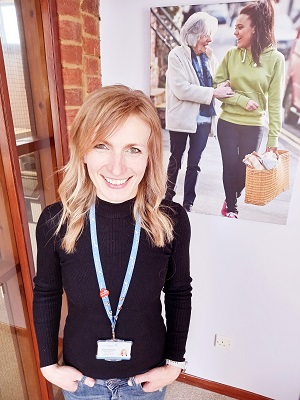 Caring for people has always been present in both my personal and professional life. Growing up in Poland instilled in me strong family values and respect for the elderly, values which have remained with me throughout my life. Being able to support my loved ones means so much to me and having the chance to be a part of the Visiting Angels family has given me an opportunity to share my caring nature, not only with our wonderful clients but also with our caregivers who are at the heart of everything we do.
My career prior to Visiting Angels includes retail, customer service, Ofsted registered childminder and my most recent being the NHS as a community physiotherapy assistant. Adding my customer focus skills and my working experience in the NHS, gives me confidence in dealing with the different needs of our clients and their families.
With Visiting Angels, I will help create a change in the perception of care in the care industry. Our carer and client matching approach, where the client chooses a carer of their choice, a minimum 1 hour visit which will be quality time and not rushed, no more 15 minute visits! With Visiting Angels carer-centric approach I want caregivers to gain increased recognition in the industry for the hard work that they do. I am very proud and excited to be East Dorset and Hampshire representative of Visiting Angels UK.
Silvia Kenrick – Registered Care Manager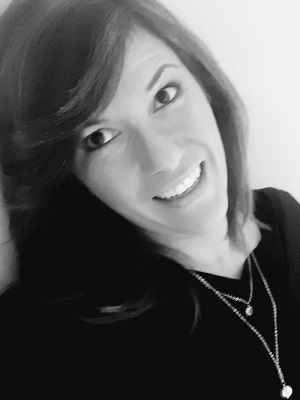 I started my journey in the care industry in 2004 as a care giver and worked as a retirement living manager and live-in manager.
My previous career experience has given me the opportunity to care for seniors from all walks of life, listen to their stories about love, life, loss and everything in between.
I have always been driven to provide exceptional passionate care, as I enjoy making a difference in people's lives and ensure that they remain safe and independent in their own homes for as long as possible.
Stepping into someone's life in their low moments and making a difference to their experience is an incredible privilege and I believe that caring for our seniors is perhaps the greatest responsibility we have.
I am proud to be part of Visiting Angels and look forward to providing a service that is going to deliver person centred care in our carer-centric way which allows our Angels to be the best version of themselves.
"I want to thank you for sending me such a wonderful Angel to help me during my recuperation. I always felt safe and comfortable when she was here."
"Thank for literally being "visiting angels" to dad. Without you his life would not have that magic touch you brought to him. You will be treasured for your work."
News
The BBC has publicised a recent report on Loneliness completed [...]