Coronavirus (COVID-19) Information
Visiting Angels are continuing to deliver vital care and support in the community throughout Covid-19. However, we understand that Covid-19 is a major concern for our clients and their families. We always have robust infection control measures in place, and with the additional infection control training we have provided, you can be assured we work to meticulous standards of hygiene. Our high staff retention means our care teams are consistent which gives the best possible protection from infection. Because the same caregiver comes each week, even in the uncertainty of the current situation, there will always be the comfort of a familiar face.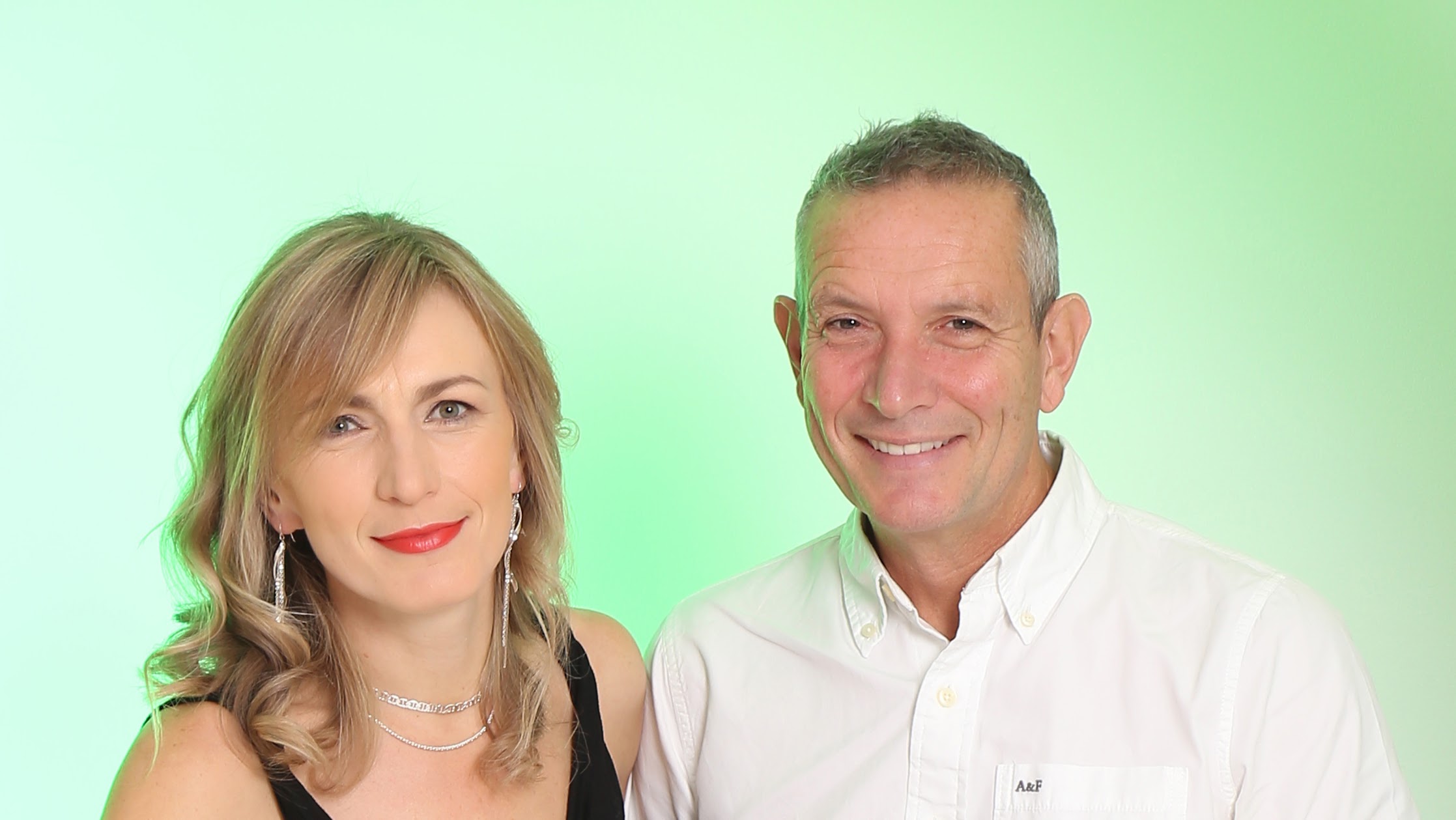 Welcome to our website.
We provide companionship care, traditional home care, medication support, personal homecare, and complex including palliative care to help people remain in their own home for as long as possible. We provide quality care in the home in Bournemouth, Christchurch, Highcliffe, New Milton out to Lymington and up as far as Fordingbridge, Ringwood, and most of the New Forest.
We became a couple 12 years ago having met at work whilst travelling the world as airline cabin crew. Justyna went on to enjoy a career in the NHS as a community carer and Physiotherapist which she continued throughout the pandemic.
I continued to fly around the world as a Customer Service Manager until aviation was badly affected by Covid-19. In 2013 we had our wonderful son Ted who is very active and keeps us fit and worn out as well!
A recent move from Brighton to New Milton, which we find to be a beautiful part of the world, has proved to be a great decision. Bringing Visiting Angels and our passion for care to the local community makes us feel that we have come home!
Thank you for the warm welcome, we truly look forward to meeting and supporting you in any way possible.
Steve and Justyna – Owners                         Visiting Angels East Dorset
Our Services
We provide exceptional homecare in a range of services:
Companionship & Social Care
Dementia & Alzheimer's Care
Our highly qualified and experienced Angels are available to support your needs in the following areas: from Bournemouth along the south coast to Lymington up to Ringwood and everywhere in between.

Visiting Angels East Dorset
Avonbank Studios,
36 Bridge Street,
Christchurch,
BH23 1EB
01202 133306
"We would like to thank you for your services and for the wonderful care that your team provided to our Mum. Whenever we have the opportunity, we recommend your services."
"I would like to take this opportunity on behalf of the family to extend our heartfelt thanks to you and your organisation for all of the kindness and care that was afforded to our mother."
Angels by name, Angels by nature, corny I know but true. After breaking my ankle 10 weeks ago I have been visited by Angels. Always on time, always cheerful, even when I am low and grumpy. Nothing I ask for is too much for them and always done with a smile and kind word.

Although I want to be able to look after myself I don't want to say goodbye to my now friends.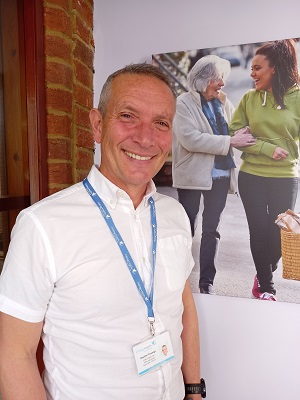 My career in Customer Service, including a management role for a flagship airline sadly ended with redundancy caused by the pandemic! I went from travelling the world, being surrounded by people, to homeschooling my young son Ted. Well, what a privilege that was and I have learnt so much from him! During that time, like many people, I had to re-evaluate my future. My top priority was my elderly mum who lives in Dorset, which is 2 hours from my then home in Brighton. With mum's eyesight deteriorating, her reluctance to move to Brighton or into a care home, I decided to move to be close to her. Then what to do next? I am extremely passionate when it comes to caring for people, it seemed the obvious and exciting choice to start a new venture, so myself and my partner, who was an NHS community Physio at the time, decided to set up Visiting Angels in East Dorset and Hampshire. At Visiting Angels, I am proud to say we are very carer-centric! This means we offer wonderful benefits to our carers 'our angels' over and above any other care provider. The effect is high staff retention and a high standard of carer. It is not easy to become an angel! All of that means that our wonderful clients benefit from consistent quality care from an angel who they actually choose themselves. I am so proud to be part of a company with such a carer-centric ethos, and on top of that my mum remains happy at home, reassured and maintaining her independence!
Justyna Pokorska – Joint MD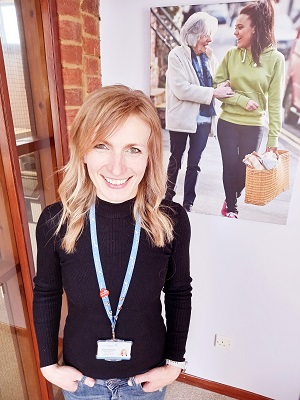 Caring for people has always been present in both my personal and professional life. Growing up in Poland instilled in me strong family values and respect for the elderly, values which have remained with me throughout my life. Being able to support my loved ones means so much to me and having the chance to be a part of the Visiting Angels family has given me an opportunity to share my caring nature, not only with our wonderful clients but also with our caregivers who are at the heart of everything we do.
My career prior to Visiting Angels includes retail, customer service, Ofsted registered childminder and my most recent being the NHS as a community physiotherapy assistant. Adding my customer focus skills and my working experience in the NHS, gives me confidence in dealing with the different needs of our clients and their families.
With Visiting Angels, I will help create a change in the perception of care in the care industry. Our carer and client matching approach, where the client chooses a carer of their choice, a minimum 1 hour visit which will be quality time and not rushed, no more 15 minute visits! With Visiting Angels carer-centric approach I want caregivers to gain increased recognition in the industry for the hard work that they do. I am very proud and excited to be East Dorset and Hampshire representative of Visiting Angels UK.
Shannon Middleton Wearne – Registered Care Manager
I began my career within the health and social care sector at the young age of 14. Assisting with simple tasks such as cleaning and making tea and coffee for the residents living in the care home.
Little did I know it would turn into a passion of mine and a career that holds a place in my heart. I finished school at 16 and was offered a full-time position by the care home through an apprenticeship scheme with the college. This meant I could work full time whilst also attending college one day a week to develop my skills and qualifications. I worked towards Senior Care Assistant and remained working in the same home for 7 years. At 21, I moved on to work as a Senior Care Assistant with some larger companies, gaining experience caring for clients on a larger scale. That was a great experience and I worked for companies such as Sunrise Senior Living, and Colten Care among others. I met some fantastic colleagues along the way including Registered Nurses who aided in my development and experience of working in Nursing Homes. I then had the opportunity in 2020 to take on the role of Deputy Manager of a 20-bed care home. That experience gave me the strength and wisdom to push myself further. I wanted the chance to work in a different care setting, so I worked in Bournemouth as a Home Care Co-Ordinator which gave me great insight into how Homecare care works and what is required to provide excellent care in clients own homes. I am extremely excited to be working as Registered Care Manager for Visiting Angels East Dorset, whose whole ethos and way of working is something I have always aspired to. I have a big heart and will always put my clients and caregivers at the forefront of everything I do. I aspire to advocate for those who are no longer able to do so for themselves. High-quality, person-centred care is something I have a strong passion for, and I look forward to implementing my ideas into this already highly credible company.
"I want to thank you for sending me such a wonderful Angel to help me during my recuperation. I always felt safe and comfortable when she was here."
"Thank for literally being "visiting angels" to dad. Without you his life would not have that magic touch you brought to him. You will be treasured for your work."
News
We want to ensure that we are communicating the most [...]