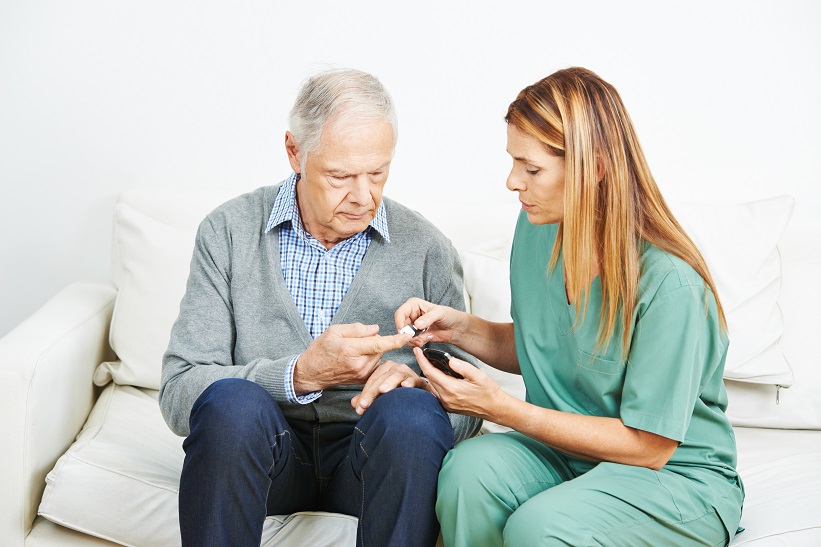 When you have diabetes, you have to learn how to take charge of your health. This will help you avoid long-term harmful complications. There are plenty of ways you can address diabetes care needs at home!
Here are three (3) simple ways for seniors to manage diabetes:
Conducting Home Blood Sugar Tests
An essential part of keeping your glucose levels in check is always knowing where your numbers are at. This means conducting blood sugar tests at home using a blood glucose meter. If your glucose levels aren't where they ought to be, simple steps like cutting back on sugar or increasing physical activity can help you get back on track.
Watch Your Weight
Being overweight can affect your blood sugar levels significantly. Losing weight can help cut your glucose levels to a more desirable number. Losing 10 to 15 pounds of excess weight can do wonders for your overall health.
Double-Check Supplements and Natural Treatments
While some supplements can help bring blood sugar down, there are a few that can exacerbate diabetes symptoms. Therefore, diabetic patients must double-check their supplements before taking them.
Your best bet: Always consult your doctor before starting any new medication or treatment.
Some seniors with diabetes may find it difficult to keep track of all their prescriptions and medications. An Adult Care provider can assist them with remembering their prescriptions, as well as providing care based on their physician's orders.
High-Quality and Reliable Care
Visiting Angels, UK is a professional provider of high-quality and reliable Home Care in Burnham, England. We strive to give our clients anything and everything that they need in terms of care and support at home.
To learn more about our services, including Companionship in England, contact us!