From companion care, quality home care and personal care to complex homecare services including palliative care our office and training academy in Inchinnan provides elderly care across Renfrewshire, Inverclyde and surrounding areas.
Where do we provide quality home care?
Our caregivers are available to provide homecare in Paisley and Greenock. We also cover Renfrew, Erskine, Bridge of Weir, Houston, Kilmacolm, Gourock, Wemyss Bay and the towns and villages around including up to Plantation Govan Road in Glasgow. It is important to our homecare service that our caregivers are local to you. This means that they are already part of your community. Firstly, by introducing you to local home care caregivers they will understand your area. Secondly, we are able to cover the rural and coastal areas of Renfrewshire, Inverclyde and the tip of North Ayrshire.
Whether you live in the Renfrewshire or Inverclyde you will be offered a choice of caregivers matched to your care needs and also to your interests. Our home care services include respite care, elderly care and much more.
We feel it is important that you can choose who provides your home care because you should decide who you invite into your home. Also we want to make sure that you get quality home care in Renfrewshire and Inverclyde when you need it. I have lived in Renfrewshire for 20 years, so I have enjoyed being part of the community that we now serve. My Wife and her family are born and bred in the Inverclyde area. This means that our roots are in this area I think that it is really important that our Inchinnan Office understands the community that it is our pleasure to serve.
Georg Gottschlich – Visiting Angels Renfrewshire and Inverclyde
Services we Offer
Companionship and social care
Dementia and Alzheimer care
Personal care
Post Hospital Stay Care
Palliative Care
End of Life care
Areas we Cover
Renfrewshire and Inverclyde, covering all the way from Plantation( Govan Road), down to Lugton, across to the tip of North Ayrshire and all the way up the Clyde coast
Visiting Angels Renfrewshire & Inverclyde
Unit 4, Lomond House,
4 South Street,
Inchinnan Business Park,
Inchinnan
PA4 9RJ
01505800038
"I would like to take this opportunity on behalf of the family to extend our heartfelt thanks to you and your organisation for all of the kindness and care that was afforded to our mother."
"We would like to thank you for your services and for the wonderful care that your team provided to our Mum. Whenever we have the opportunity, we recommend your services."
Georg Gottschlich – Managing Director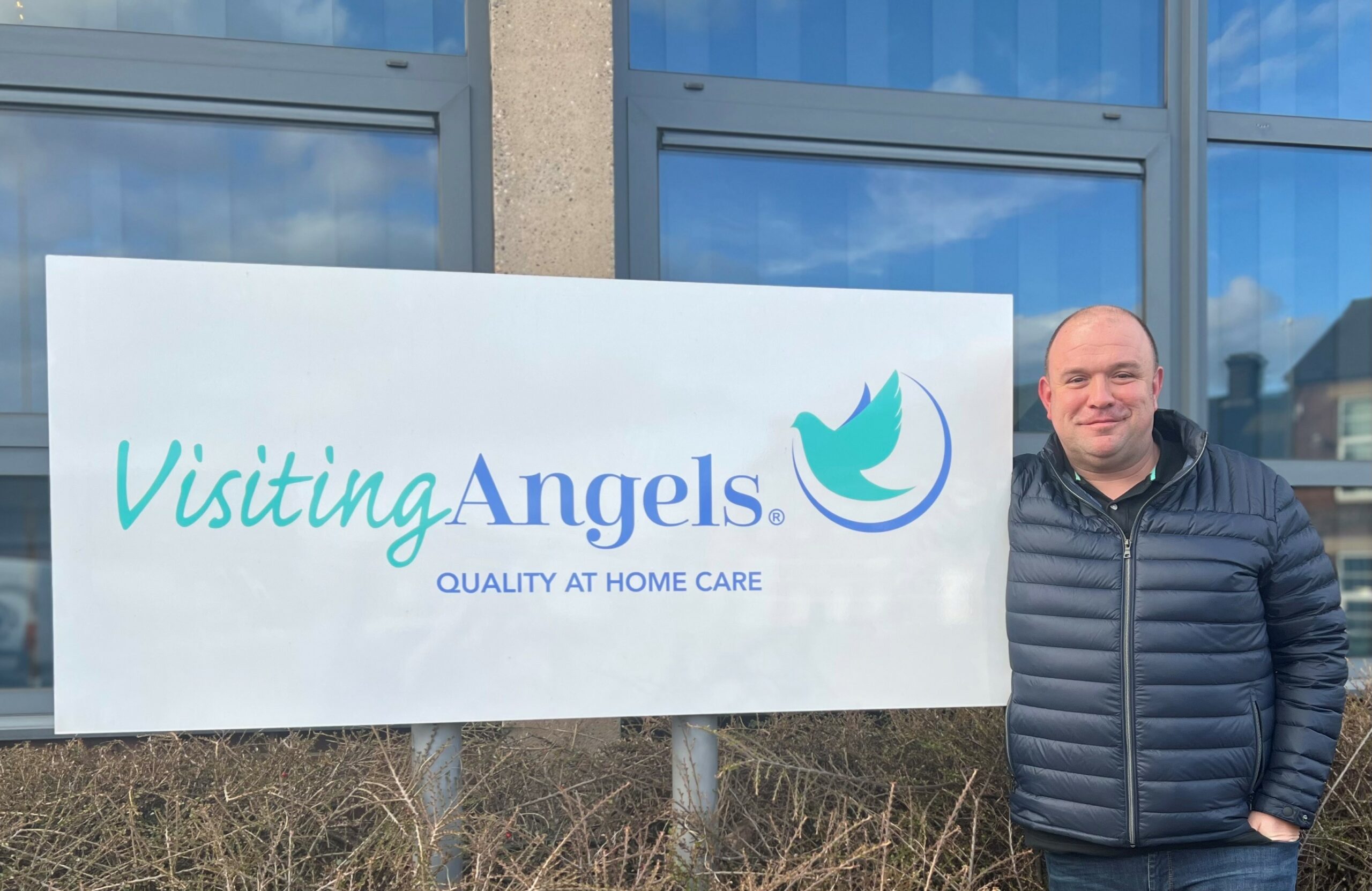 Hi, my name is Georg and I am the owner of Visiting Angels Renfrewshire and Inverclyde.
I am originally from Stranraer and my plan after leaving school was to become a Podiatrist but after a change of heart ended up working in 12 bedded dementia unit. Caring and being a carer has always been a bit part of life and my family life. My mum and dad used to look after kids with learning disabilities since I was probably 16 so was always a way of life. Still receive and send Christmas presents from some the children who are now adults.
I have worked and lived in the local area for nearly 20 years and have been involved in the community with the children's football team and helping to organise local gala days.
I have now nearly been in the NHS for 27 years, working all my way up from being a care support worker all the way to being a Band 7 nurse in Charge of my own Orthopaedic theatre department.
2020 and the pandemic turned our lives upside not only working in the hospital but at a more personal level.
An elderly relative took unwell at the height of the pandemic and I ended up isolating for 2 weeks with them. I struggled to keep them out of hospital and getting any outside help from any of the supporting services. Fast forward 2 years and I now have 2 elderly relatives unwell and still the same problems regarding organising care for them. I have also watched friends and work colleagues go through similar scenarios with relatives, carers not turning up for shifts, 15 minute visits, different carers, disinterested carers etc.
I was approached by another nurse regarding starting a home care business and after a bit research I found Visiting Angels who take a totally different approach to the care industry.  They put the carers at the centre of the organisation or as they put it carer centric. After speaking to Dan Archer it opened my eyes on how care should be delivered, looking after your staff and in turn leads to retention of excellent carers who provide exemplary, consistent continuity of care. I am now part of this amazing family and look forward to hearing from you, if we are the right fit for you, supporting you or your loved one.
"HOME IS WHERE THE CARE IS"
"I want to thank you for sending me such a wonderful Angel to help me during my recuperation. I always felt safe and comfortable when she was here."
"Thank for literally being "visiting angels" to dad. Without you his life would not have that magic touch you brought to him. You will be treasured for your work."
News
Career progression in the field of care is an [...]